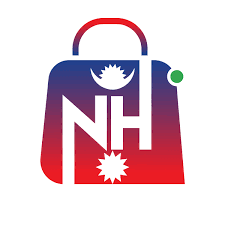 Vintage T9 Professional Cordless Hair Trimmer Set
Rs. 1599
Rs. 1799
You have saved -11%
Product Highlights

Smooth handle design,
comfortable to hold and operate,
delicate and small,
Battery capacity: 1200mAh;
Charging time: 2 hours
Usb Rechargeable
Carbon Steel Cutter Head
Best For Curving And Design
Good For Outliner On Head
Delivery
💵 Cash on delivery available *
🚚 Free shipping on orders above 3000. Delivery Policy
Return & Refund
7 Days Returns/Exchange ( Change of mind is not applicable )
Vintage T9 Professional Cordless Hair Trimmer Set

A T-blade Vintage T9 Professional Cordless Hair Trimmer Set is essential for men. The WISEHILL Vintage T9 Trimmer boasts an all-metal body that resists wear and tear, is durable and easy to use, thoroughly cleans hair for any styling demands, and is ideal for outlining, dry shaving, and trimming. You will appear cooler if you have this gold edger's clippers for males. The Men's Vintage T9 Professional Cordless Hair Trimmer Set features titanium T-blades that are sharp, waterproof, and easy to remove. For smooth cutting, blades with no gaps and a nice edge are recommended. Children can use R-shaped teeth that have been strengthened since they are pleasant on the skin. The revolving shaft is protected by a plastic collar, which keeps your hair from becoming tangled in it.
The USB Type-C connector on this men's Vintage T9 Professional Cordless Hair Trimmer Set avoids the inconvenience of plugging it in, minimizes harm to parts from a faulty plug, and allows for faster and more consistent charging. This professional hair trimmer is compatible with any USB-powered device, making it ideal for use on the go.
Our cordless hair clippers for men have a powerful built-in grade lithium-ion battery that gives up to 120 minutes of cordless trimming after a 2-hour charge. The clever LED display on the Vintage T9 Professional Cordless Hair Trimmer Set indicates the remaining battery %, a charge reminder (red light), and fully charged status (green light).
To ensure rapid trimming, the T trimmer uses a precision 5W motor to drive the blades to rotate quickly. The noise-cancelling structure, powerful performance, and low noise (55 dB), which is quieter than an alarm clock, make the T edger clippers excellent for children and newborns. It's designed for oil head, face grooming, and beard trimming, but it can be used anywhere hair grows. WISEHILL's zero gapped trimmers package comes with three trimming combs of various lengths to improve a man's hair cutting experience and boost his confidence. Make an effort to get the stylish hairdo you want.

No any specifiation for this product
Ratings & Reviews of Vintage T9 Professional Cordless Hair Trimmer Set
Frequently Asked Questions (FAQ) Ask Question
No any Faq's yet.