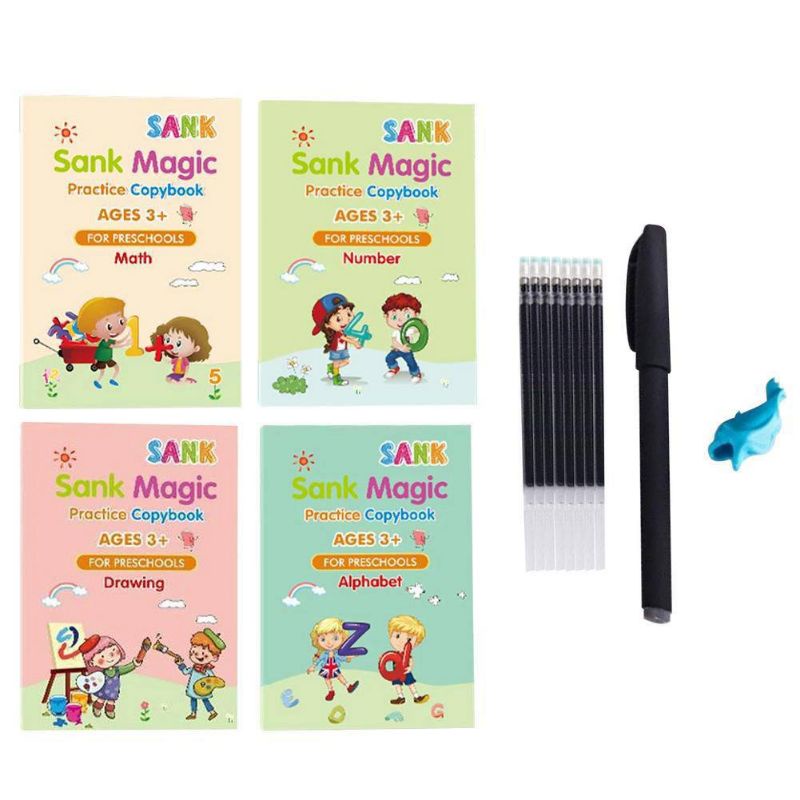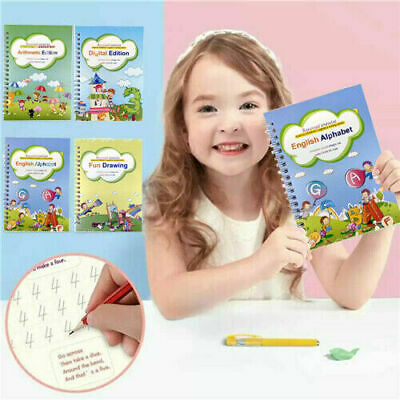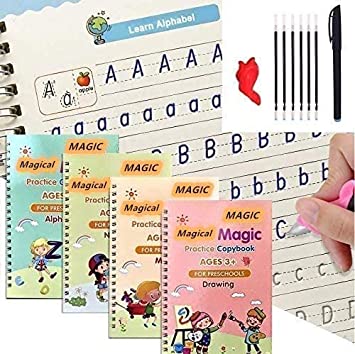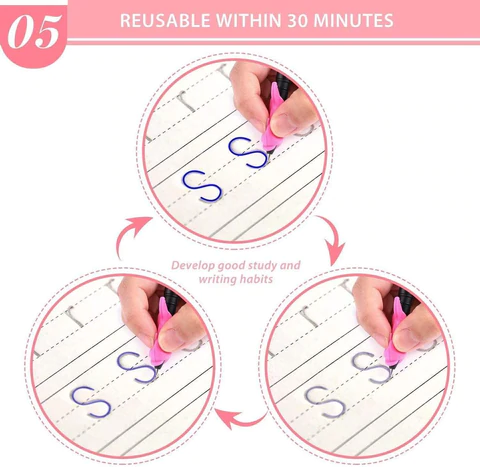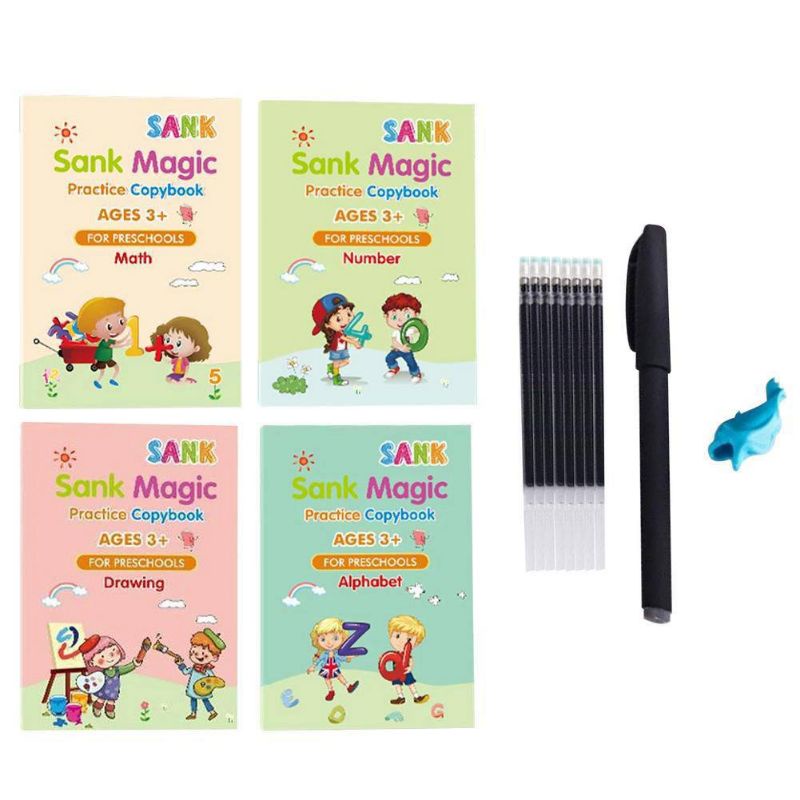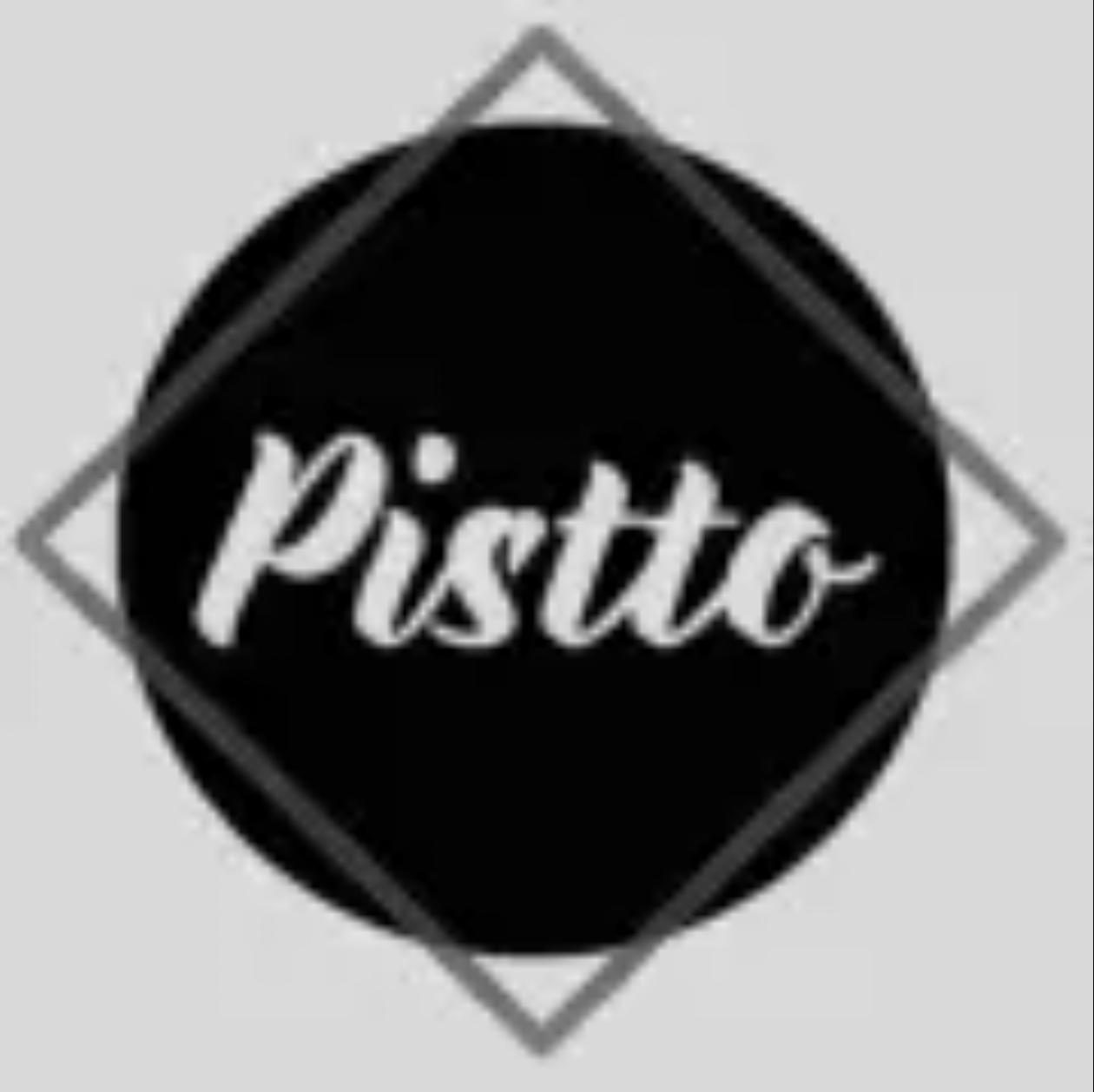 4 Pc Magic Practice Copybook | Tracing Book Copy | Copybook Set Practical Reusable Writing Tool
Rs. 750
Rs. 1000
You have saved -25%
Product Highlights
Product name:4 Pc Magic Practice Copybook
Brand: Pistto
Type:Educational and Skill Developing
MAterial :Paper and Silicone
BookSize:18.9 * 13 CM
Contains: 4 BOOK + 10 REFILL+ 1 Pen +1 Holder
Feature:Ink disappers in 15 minutes
Useability: Reusable
Design :Comfortable and High quality
Delivery
💵 Cash on delivery available *
🚚 Free shipping on orders above 3000. Delivery Policy
Return & Refund
7 Days Returns/Exchange ( Change of mind is not applicable )
4 Pc Magic Practice Copybook | Tracing Book Copy | Copybook Set Practical Reusable Writing Tool
English letter, addition and subtraction, interesting drawing, and number 1-100 are all included in this 4-page magic practice copybook. Give a fun and meaningful gift to your children or a child of a friend! 4 Pc Magic Practice Copybook
It is vital for kids to learn preschool education since this makes it easier to correct gestures and writing methods. The engaging activities in the Magic workbook can provide your children with hours of educational enjoyment. Each page of the preschool copybook is filled with fun, useful, and practical exercises that help youngsters improve their eye-hand coordination and other handwriting abilities.
Along with 4 Pc Magic Practice Copybook ,We provide you with a set of pencil jackets for each transcript. Because the handwriting will vanish within 15 minutes of writing, it is easy for children to reuse this copybook. It comes with one pen holder and ten refills, allowing children to practice for a long period of time.
The paper is thick and hard to smear or discolor. Silicone is used to make the pen holder, which is completely safe for children.
No any specifiation for this product
Ratings & Reviews of 4 Pc Magic Practice Copybook | Tracing Book Copy | Copybook Set Practical Reusable Writing Tool
Frequently Asked Questions (FAQ) Ask Question
No any Faq's yet.