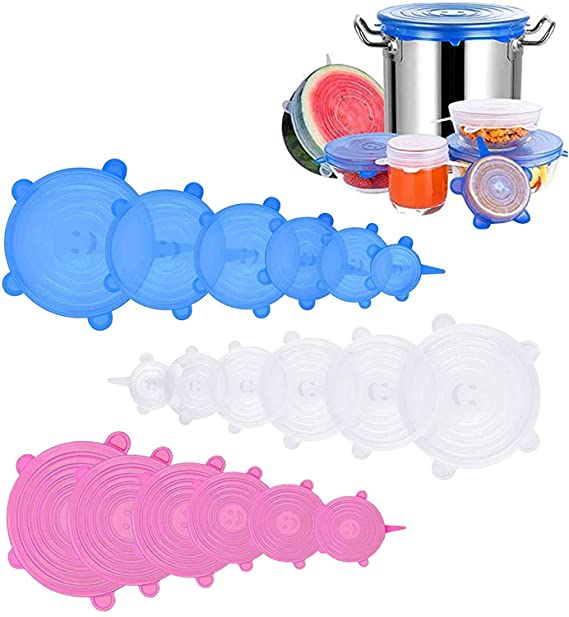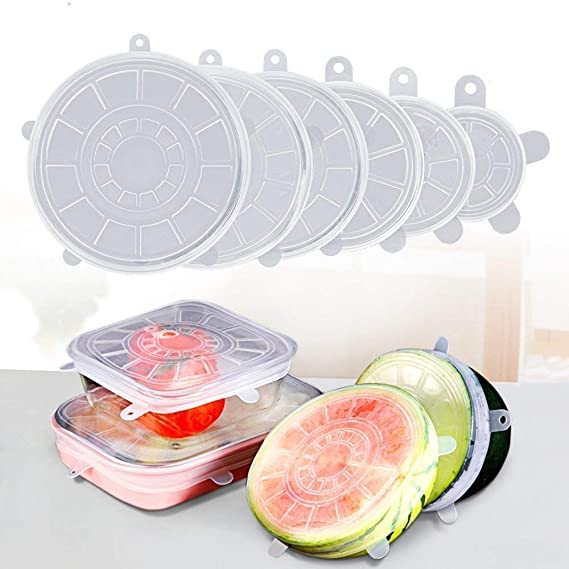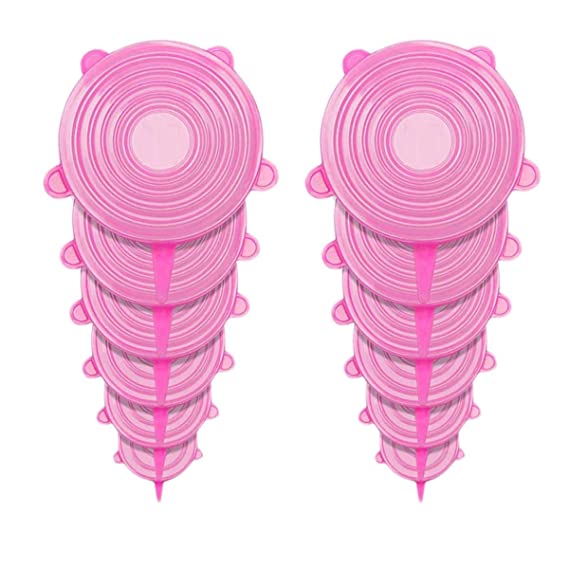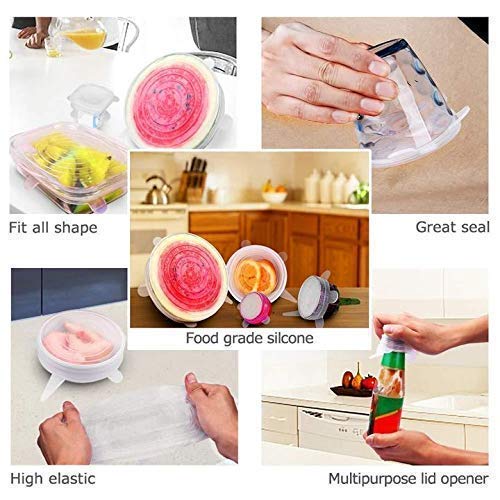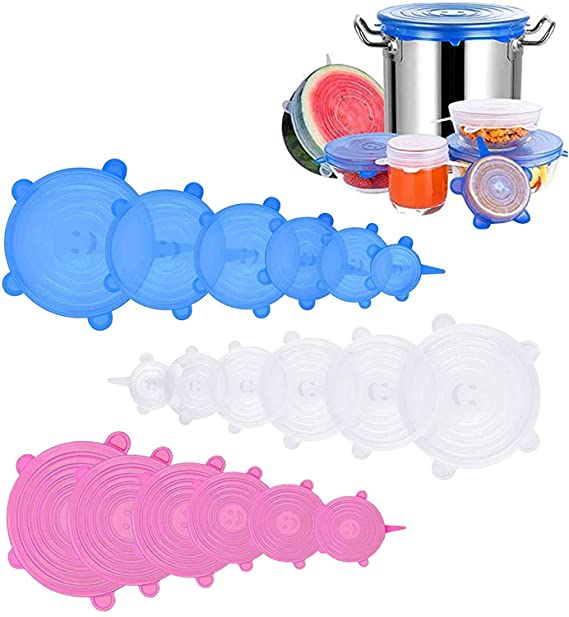 6 Pcs Super Silicone Stretch Seal Lids | Flexible Covers | Reusable | Safety Stretch | Various Sizes | Dishwasher Safe Lid | Microwave Safe Lid | Freezer Safe Lid | Cover for Bowl | Cups | Mugs | Glasses | Fruits | Vegetable
Rs. 399
Rs. 699
You have saved -43%
Product Highlights
High quality, FDA food grade approved
6 DIFFERENT SIZES OF SILICONE COVER
ABSOLUTELY SAFE MATERIALS
COLD AND HEAT RESISTANT
ECO-FRIENDLY AND ECONOMICAL
sustain the temperature form -30 up to 230℃
Item: 1x 6 Pcs Super Silicone Stretch Lids
Diameter: 2.6, 3.8, 4.5, 5.7, 6.5, 8.3 Inch
Special Features: Airtight, Freezer Safe, Microwave Safe, Dishwasher Safe
Delivery
💵 Cash on delivery available *
🚚 Free shipping on orders above 3000. Delivery Policy
Return & Refund
7 Days Returns/Exchange ( Change of mind is not applicable )
6 Pcs Super Silicone Stretch Seal Lids | Flexible Covers | Reusable | Safety Stretch | Various Sizes | Dishwasher Safe Lid | Microwave Safe Lid | Freezer Safe Lid | Cover for Bowl | Cups | Mugs | Glasses | Fruits | Vegetable (Color May Vary)
Because you won't need to buy cellophane to keep your leftover food fresh, the silicone stretch cover lids will help you save money and limit your plastic waste. Plus, the 6 Pcs Super Silicone Stretch Seal Lids performs a far better job of preserving the freshness of your food! Food-grade silicone is BPA-free, non-toxic, sturdy, and gentle to the touch. 6 Pcs Super Silicone Stretch Seal Lids can withstand temperatures ranging from -30 to 230°C, so you don't have to worry about the silicone stretch lids breaking. The silicone storage covers are available in six different sizes, ensuring that there is always one that fits. Silicone tops are spherical but elastic enough to fit snugly over cups, pots, bowls, and containers of many shapes and sizes. Foods stay fresh and flavorful with a leak-proof, air-tight seal.
6 Pcs Super Silicone Stretch Seal Lids replace plastic bags and may be reused after cleaning, making them safer, more environmentally friendly, and healthier. Maintain the freshness of the food. The fresh food cover is ideal for outdoor barbecues or road trips with friends, and it prevents food and water from spilling into your vehicle. You can freeze the 6 Pcs Super Silicone Stretch Seal Lids, as well as use it in the microwave and dishwasher. Because the silicone material can withstand both low and high temperatures (up to 450 degrees Fahrenheit), the bowl stretch lid will last a long time. We put your safety first, which is why we made sure the silicone stretching lids are BPA-free, food-grade, and fully nontoxic. As a result, you can use the stretch lids at any time.
No any specifiation for this product
Ratings & Reviews of 6 Pcs Super Silicone Stretch Seal Lids | Flexible Covers | Reusable | Safety Stretch | Various Sizes | Dishwasher Safe Lid | Microwave Safe Lid | Freezer Safe Lid | Cover for Bowl | Cups | Mugs | Glasses | Fruits | Vegetable
Frequently Asked Questions (FAQ) Ask Question
No any Faq's yet.