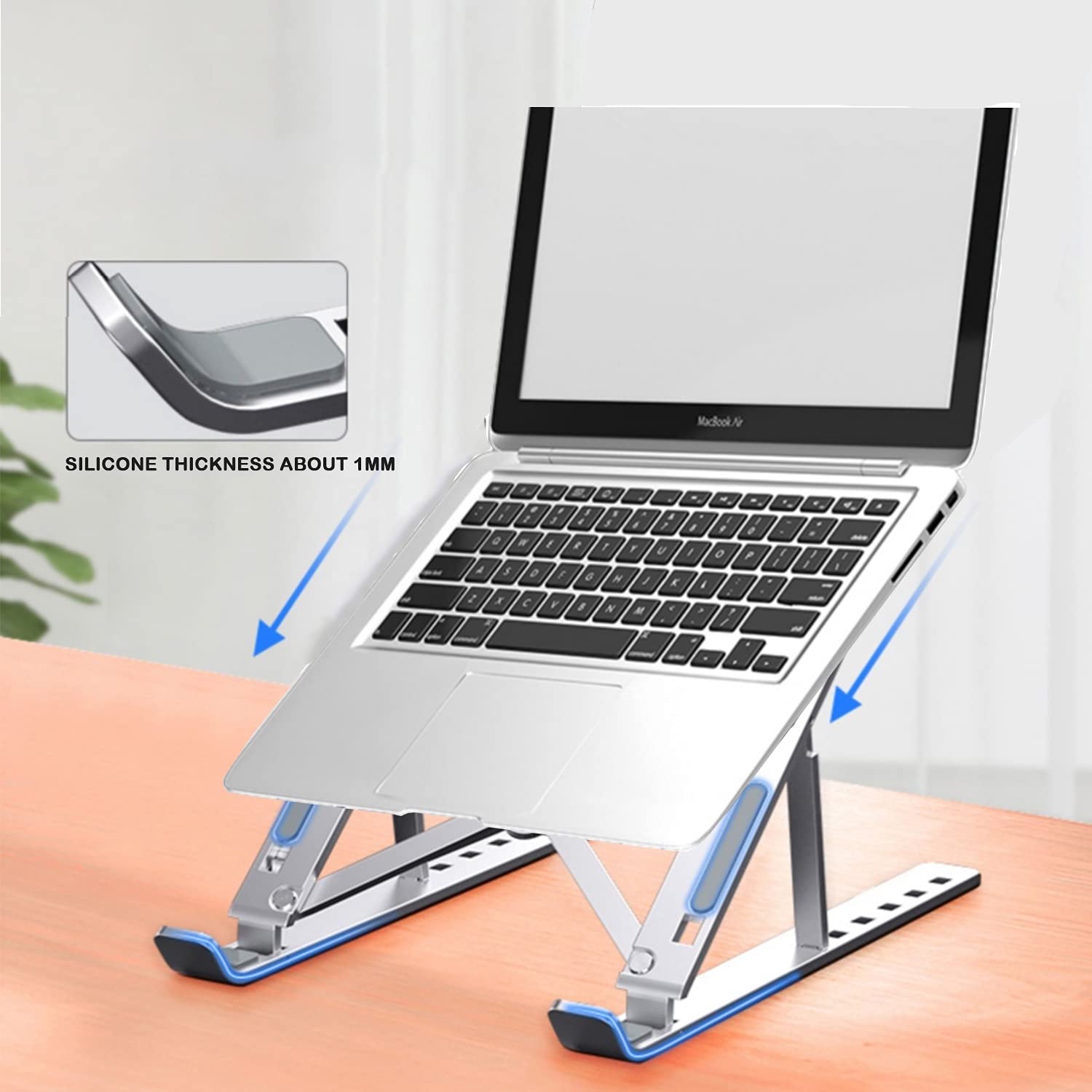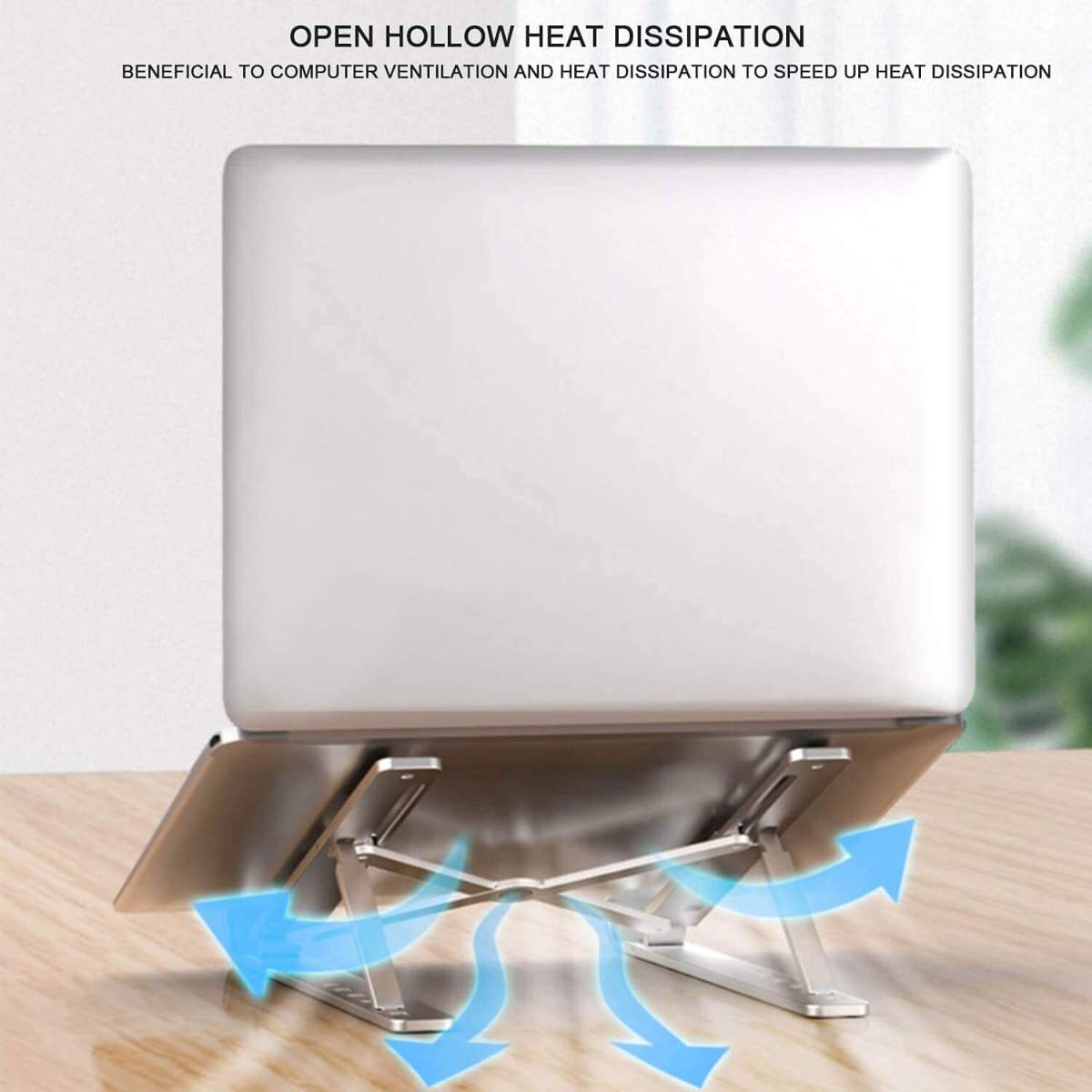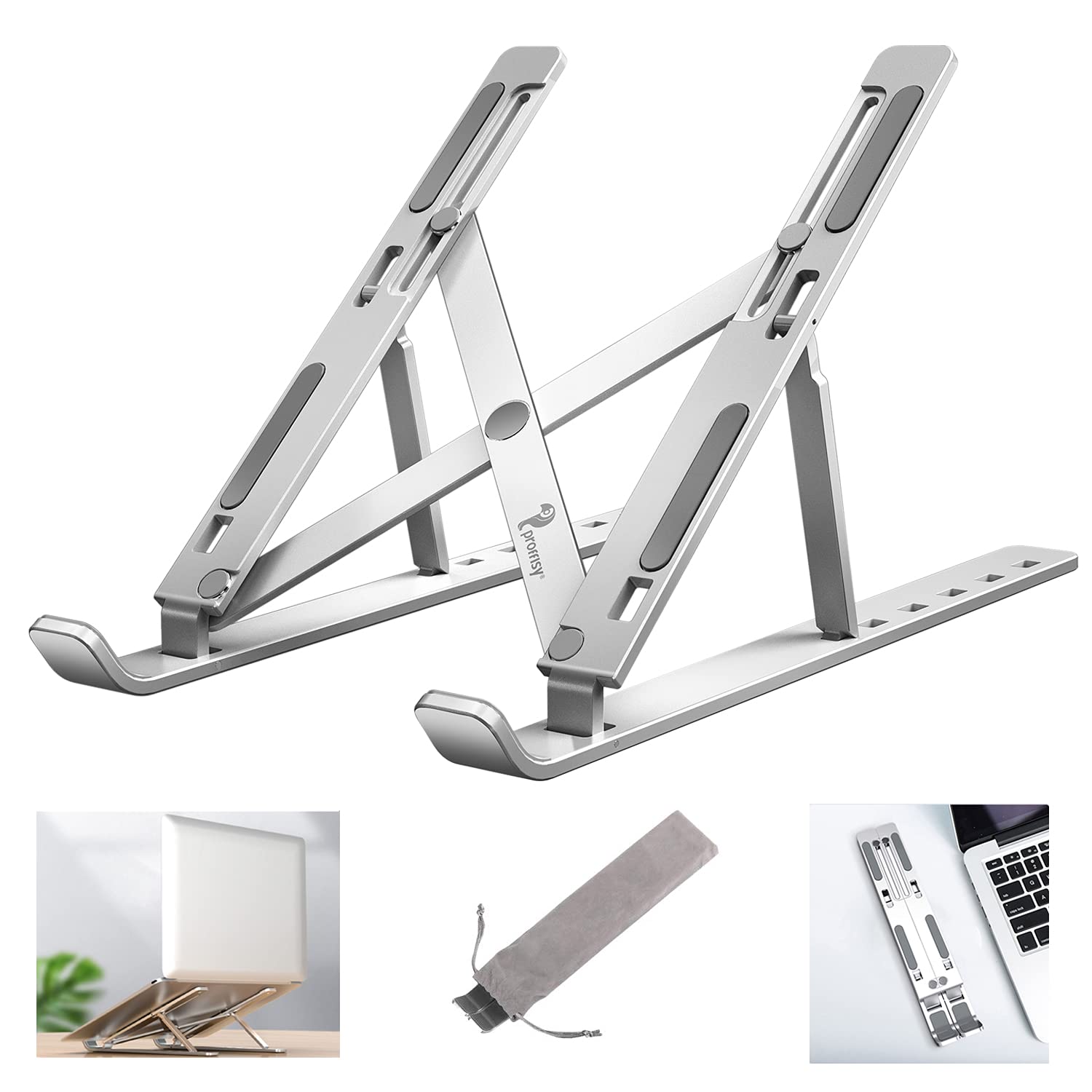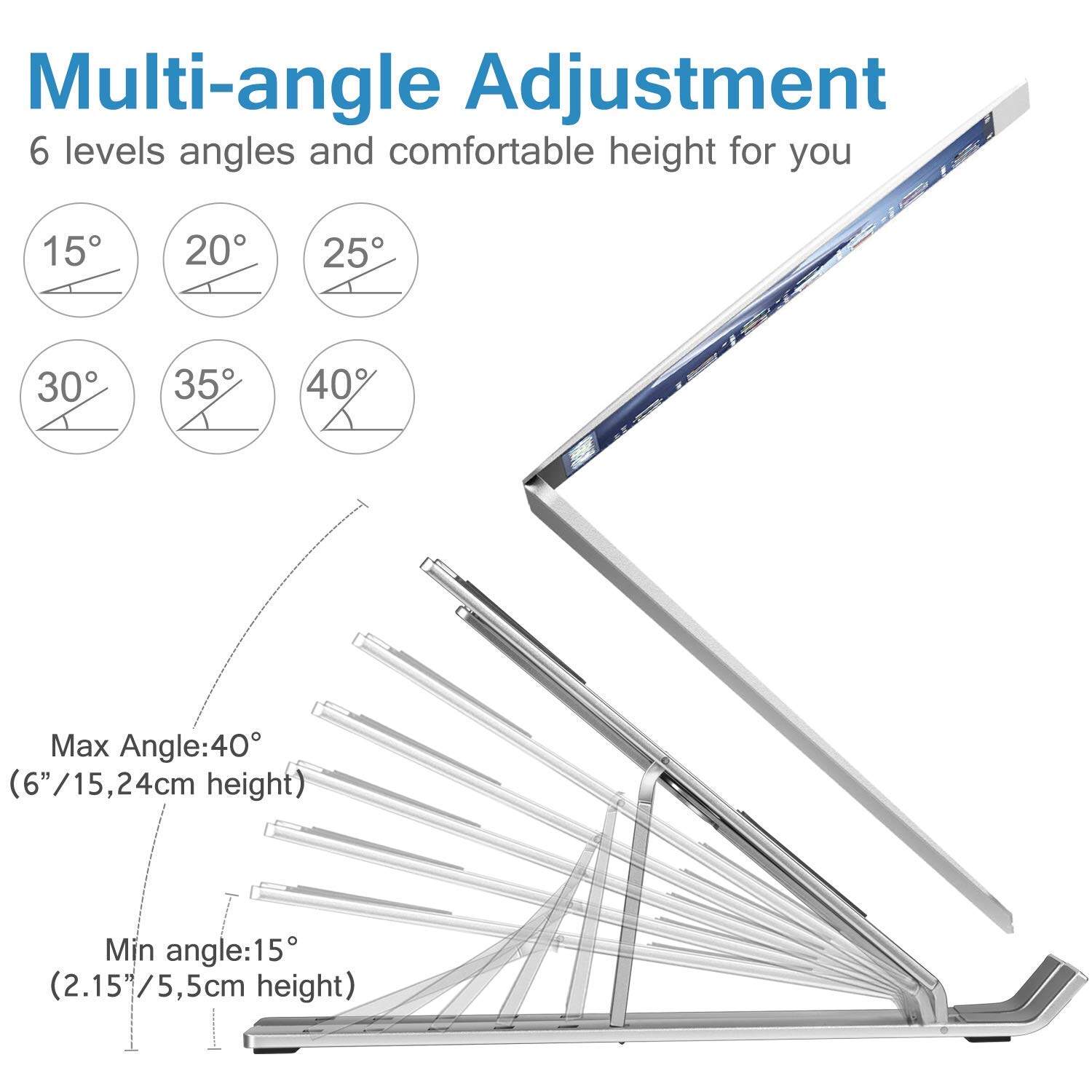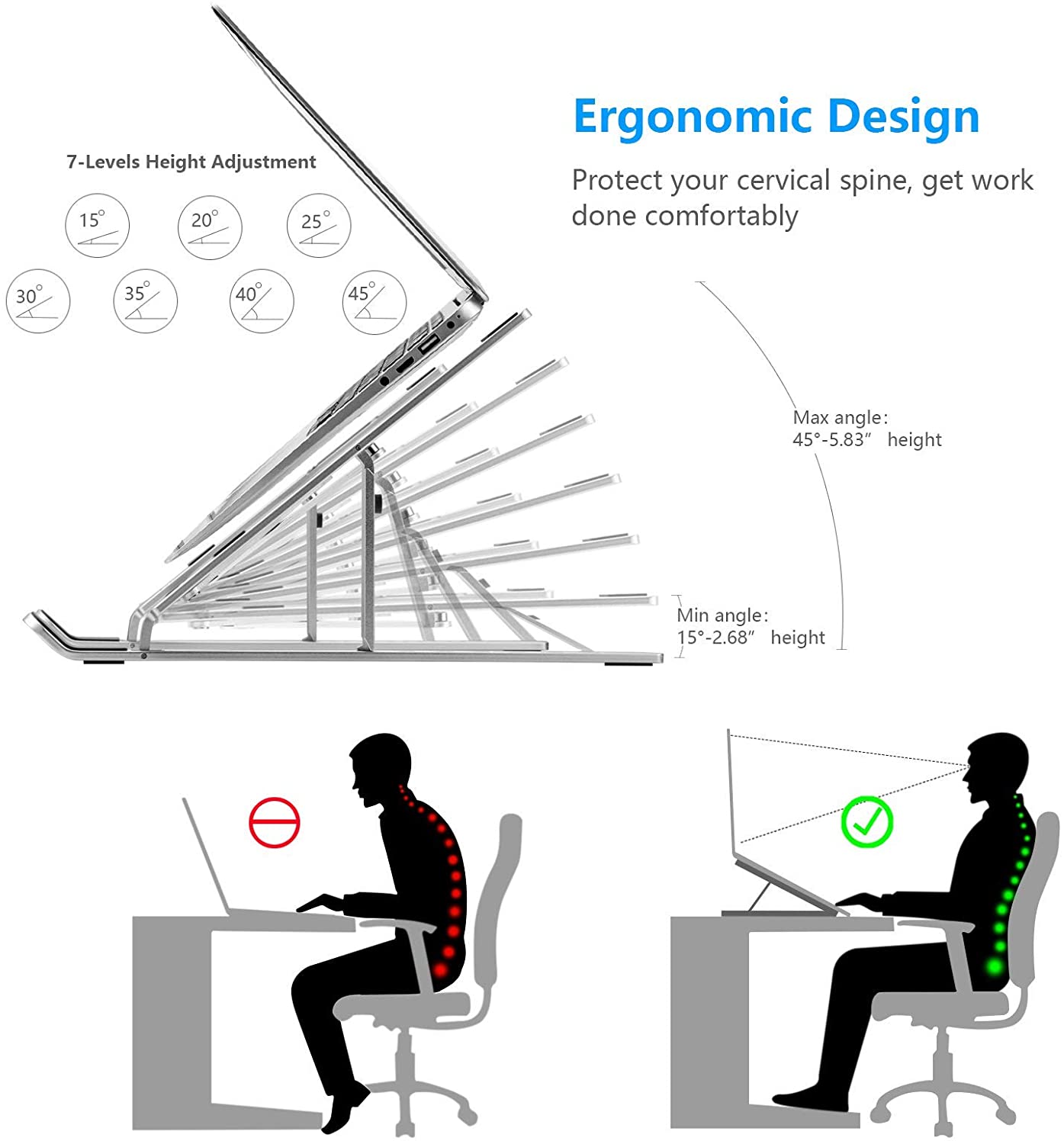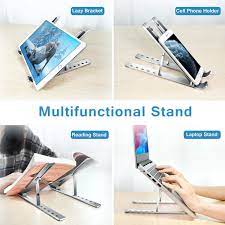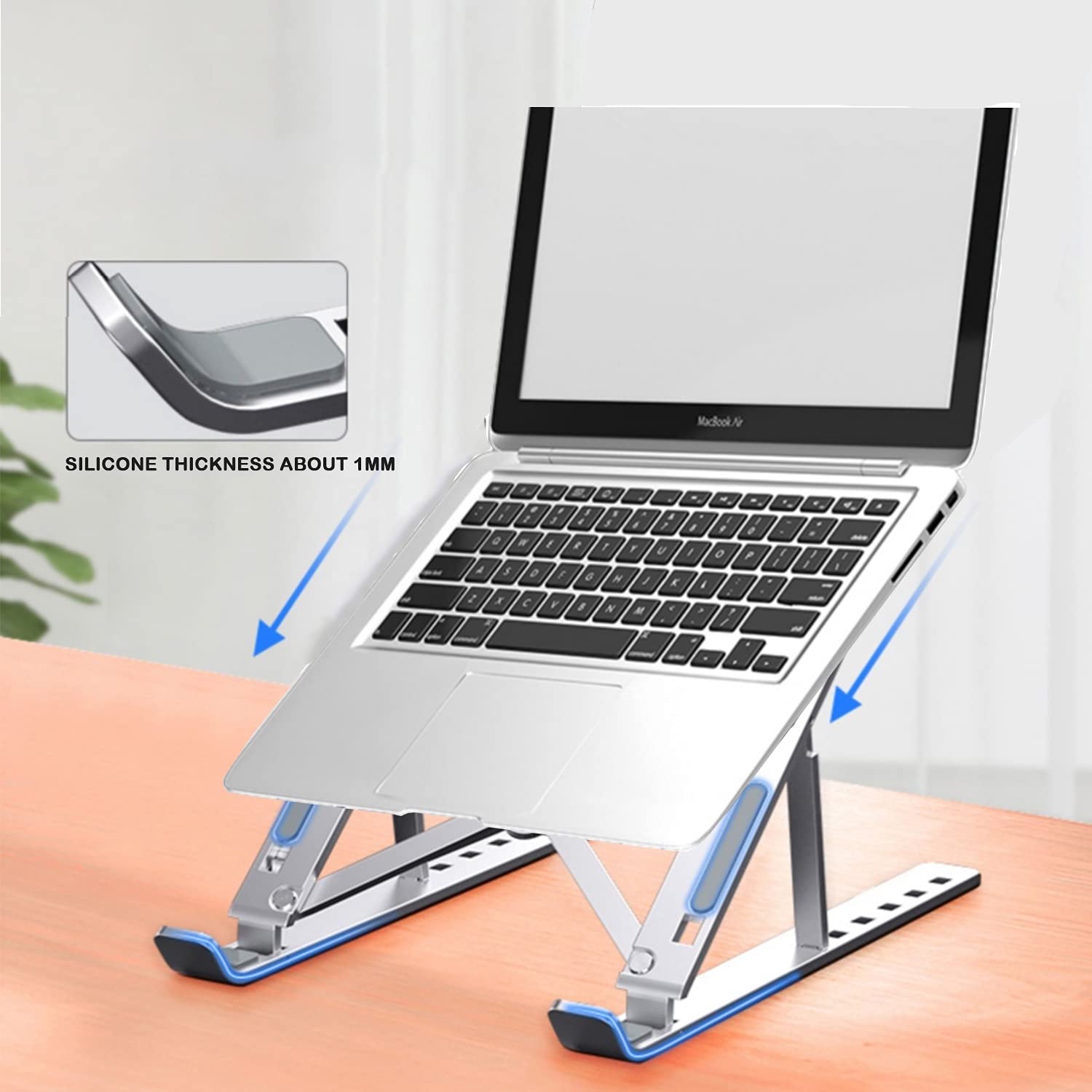 Foldable Portable Adjustable Aluminum Laptop Computer Desktop Tablet Stand | Holder Compatible with MacBook Air Pro, Dell XPS, HP, Lenovo More 10-15.6" Laptops, Silver
Rs. 939
Rs. 1660
You have saved -43%
Product Highlights
Material: Aluminium
Size: ‎16 x 5.5 x 2.4 cm
Weight : 280 grams
Compatible:Tablets, Laptops
Holdable item:10-15.6"
Special Feature: ‎Portable, Ergonomic, Foldable, Adjustable
Item: 1x aluminum laptop stand
Folded to the size of 9.4*1.75 inches
COMPACT and PORTABLE
MULTI-ANGLE ADJUSTABLE DESIGN
Delivery
💵 Cash on delivery available *
🚚 Free shipping on orders above 3000. Delivery Policy
Return & Refund
7 Days Returns/Exchange ( Change of mind is not applicable )
Foldable Portable Adjustable Aluminum Laptop Computer Desktop Tablet Stand | Holder Compatible with MacBook Air Pro, Dell XPS, HP, Lenovo More 10-15.6" Laptops, Silver
The Foldable Portable Adjustable Aluminum Laptop Stand works with most devices with a screen size of 10 to 15.6 inches, including Macbooks, ThinkPads, Surfaces, Chromebooks, and iPad Pros. The Foldable Portable Adjustable Aluminum Laptop Stand stand has a 6-speed height adjustment, allowing you to find a comfortable operation angle and height based on your specific needs. Furthermore, the ergonomic design allows for comfortable viewing and typing, alleviating neck, shoulder, and spinal pain. The laptop stand has a creative portable foldable design that can be folded to a size of 9.4*1.75 inches and comes with a portable storage bag for convenient carry-on. Sandblasted and brushed methods were used to machine the anodized aluminum alloy. Avoid scratches on your devices and ensure solid positioning with the non-slip silicone mat.
We offer our customers a lifetime warranty; please contact us if you have any questions while using the Foldable Portable Adjustable Aluminum Laptop Stand, and we will resolve your issue until you are completely satisfied! The foldable desktop laptop holder lifts the computer, creating more open space and increasing airflow around the sections of the laptop that are most susceptible to overheating, preventing your laptop from overheating while in use. Foldable Portable Adjustable Aluminum Laptop Stand constructed of aluminum alloy material with rubber feet to prevent slipping and scratch damage to tables or desks, and the surface of the bracket is covered with rubber protective stickers to prevent any scratches to your gadgets. The design of the stand guarantees that the bracket is stable and that the computer is protected from scratches to the greatest extent possible.
No any specifiation for this product
Ratings & Reviews of Foldable Portable Adjustable Aluminum Laptop Computer Desktop Tablet Stand | Holder Compatible with MacBook Air Pro, Dell XPS, HP, Lenovo More 10-15.6" Laptops, Silver
Frequently Asked Questions (FAQ) Ask Question
No any Faq's yet.