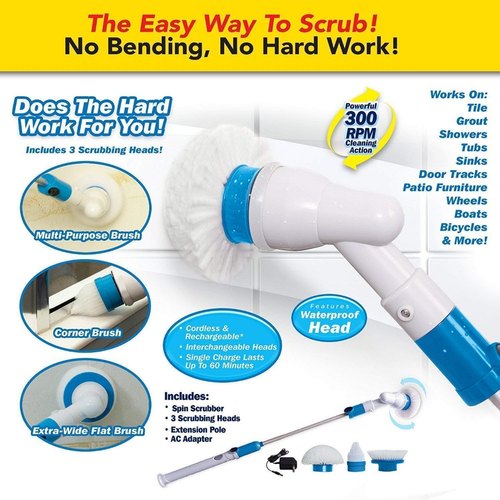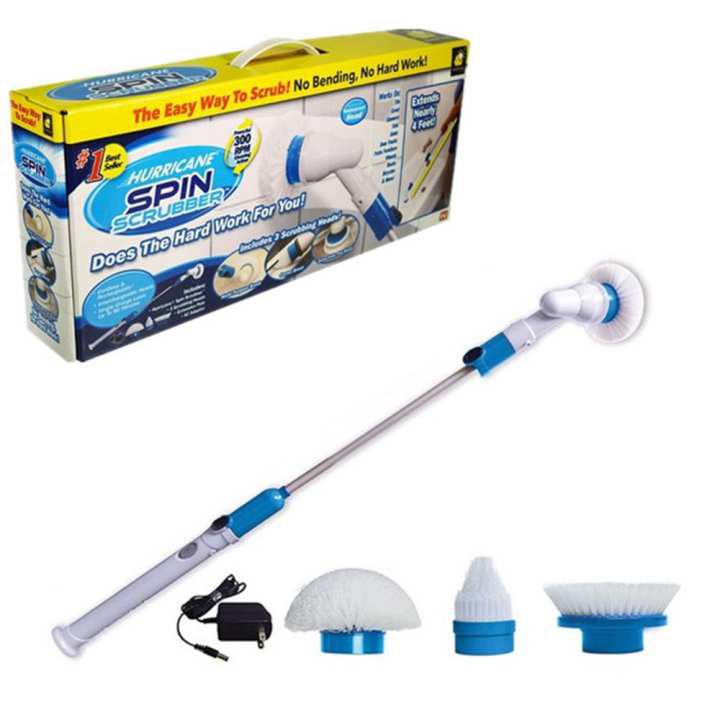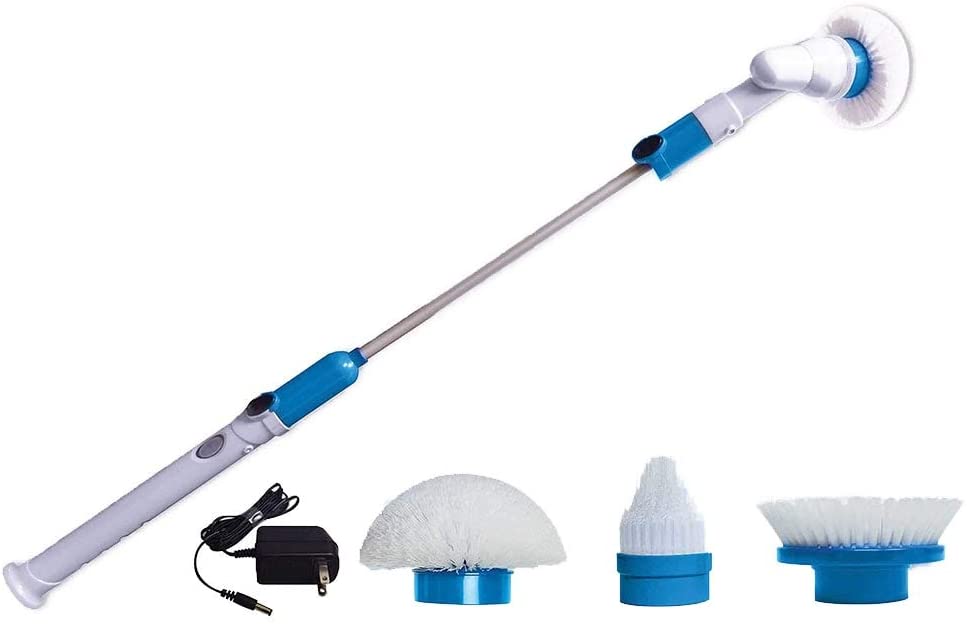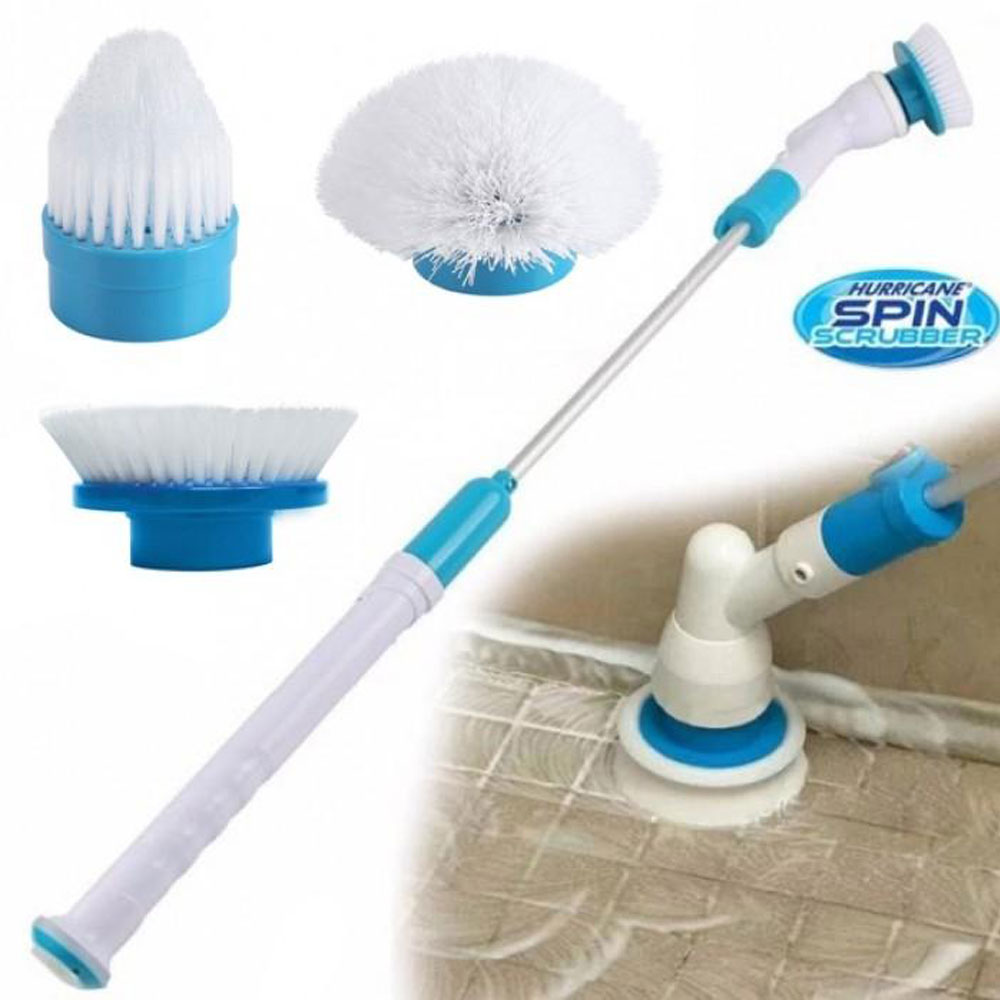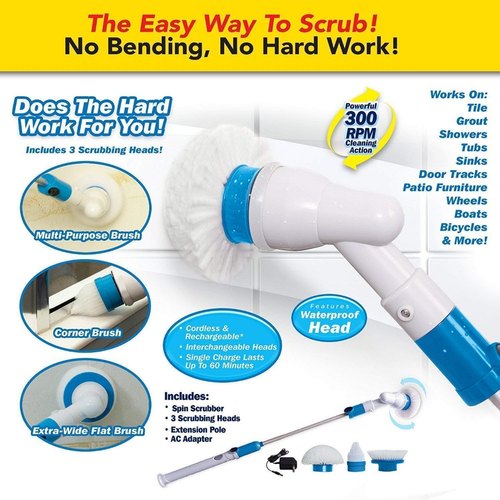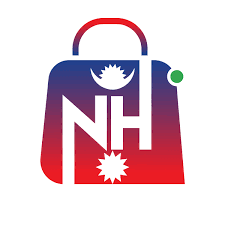 Hurricane Spin Scrubber Rechargeable Cordless Cleaning Brush Electric Brush Cleaner
Rs. 2800
Rs. 3000
You have saved -7%
Product Highlights
Brand new and high quality
Plastic ABS material with soft brushes
Incredible torque
Rotates at 300 RPM
Used indoor as well as outdoor
Lightweight
Portable
Easy to handle
Delivery
💵 Cash on delivery available *
🚚 Free shipping on orders above 3000. Delivery Policy
Return & Refund
7 Days Returns/Exchange ( Change of mind is not applicable )
Hurricane Spin Scrubber in Nepal| Rechargeable Cordless Cleaning Brush | Electric Brush Cleaner
Godam Online offers you the best spin scrubber in Nepal at a very reasonable price in Nepal. Clean your bathroom, or kitchen having stains on it in an easy way, effectively and efficiently.
Body
The body is made up of plastic ABS material and the cleaning sofy brushes are made up of thin fibres strangled to each other. Since it is made up of high quality materials, it is durable for longer run. The body pole extended upto 44 inches
Specifications
Rotates at 300RPM
Incredible torque
Lightweight
Portable
Easy to handle
Battery
It is prescribed to charge the scrubber for about 20 hours before use after unboxing it from the box and then after some uses, the Hurricane Spin Scrubber takes about 8 hours to charge completely. It comes with a built in rechargeable batteries. The batteries can give you a back up of about 1 hour after completely charged.
Inside the package
Hurricane Spin Scrubber
3 brushes
A charger
Applications
Cleaning your tub
Shower
Grout
Kitchen sink etc
No any specifiation for this product
Ratings & Reviews of Hurricane Spin Scrubber Rechargeable Cordless Cleaning Brush Electric Brush Cleaner
Frequently Asked Questions (FAQ) Ask Question
No any Faq's yet.