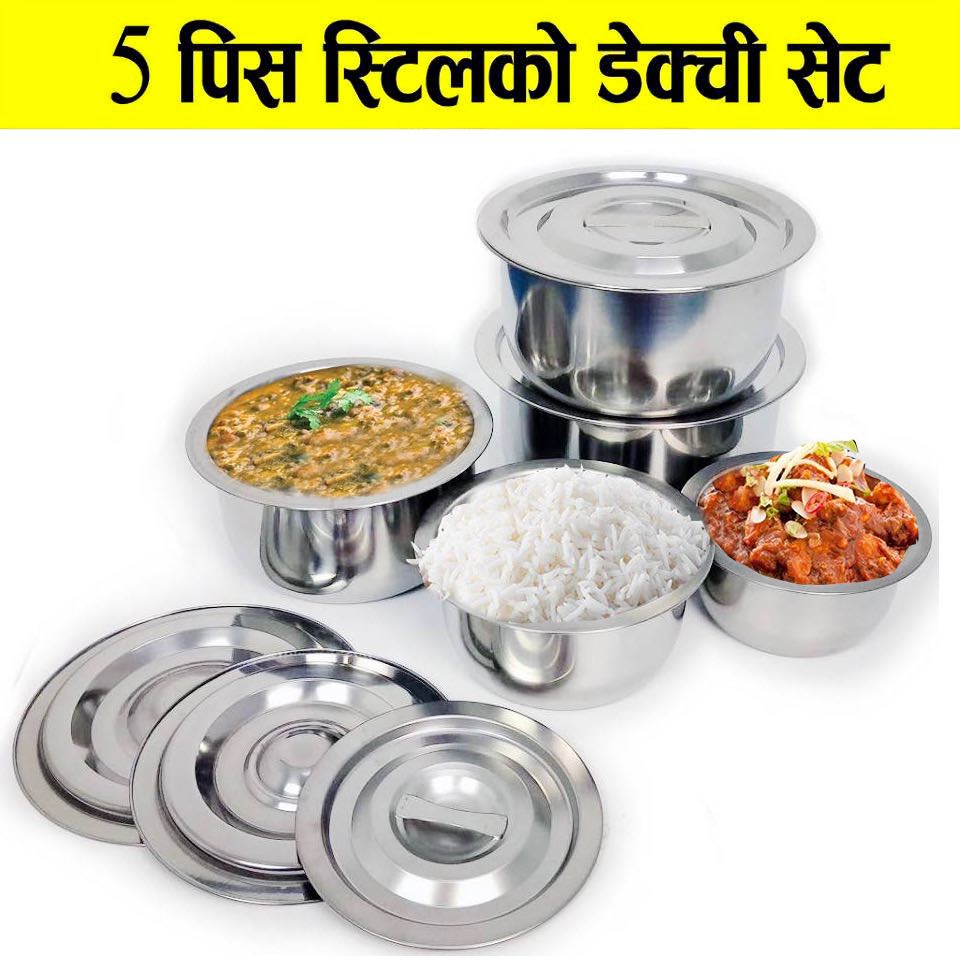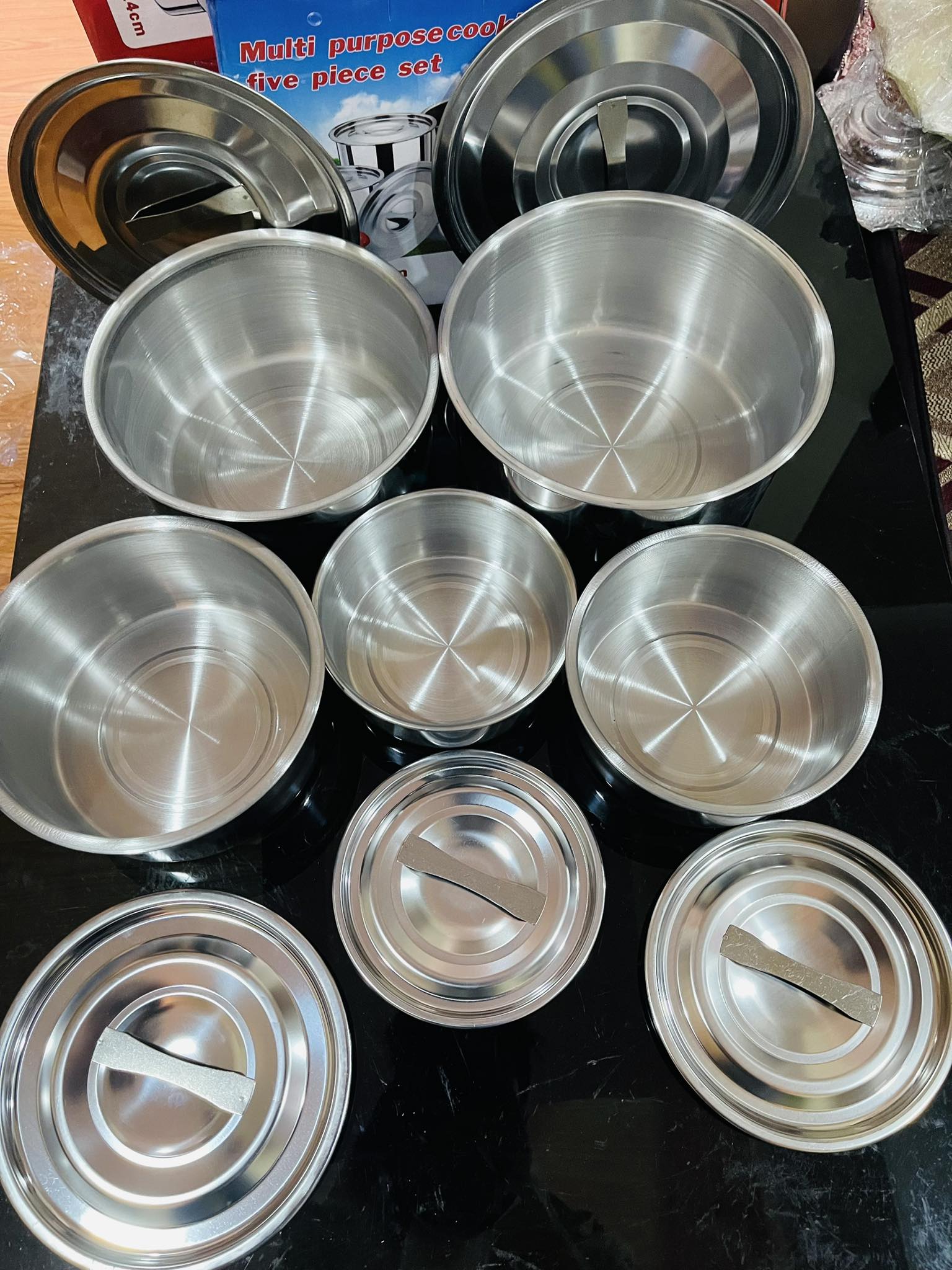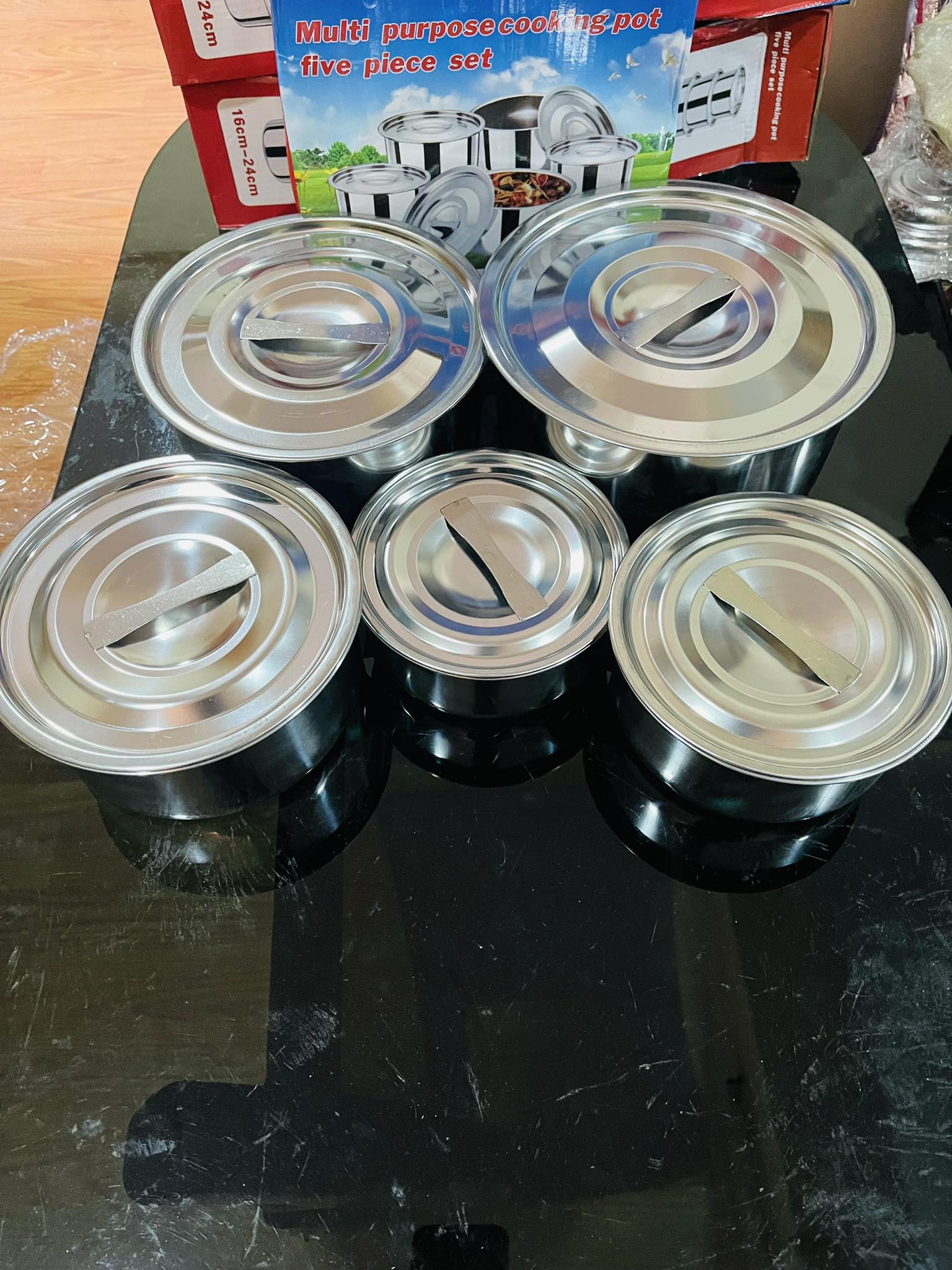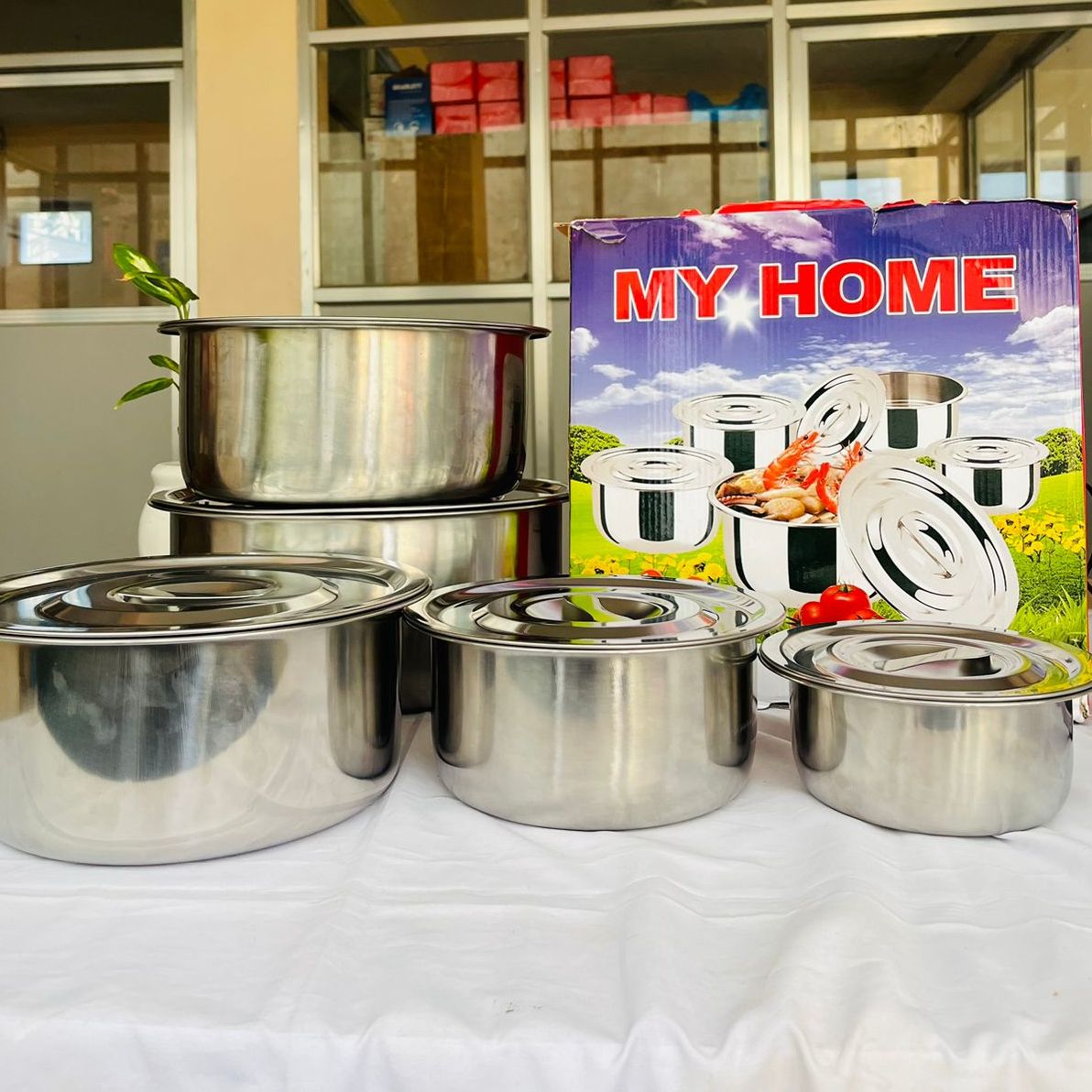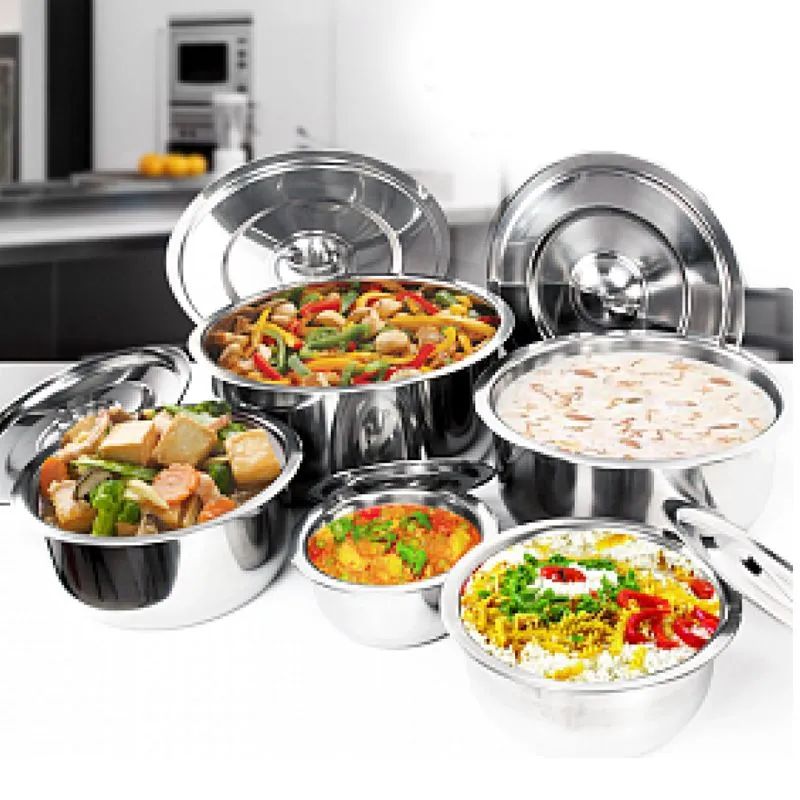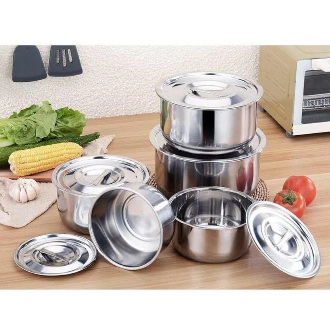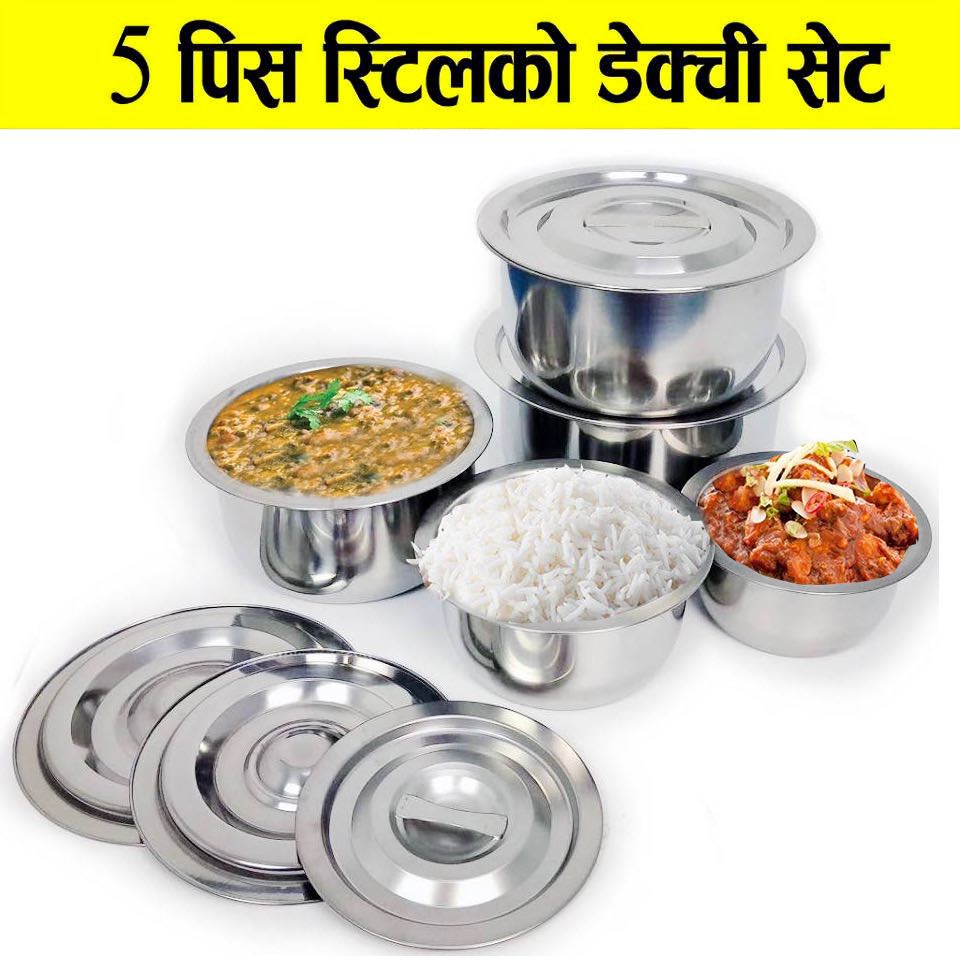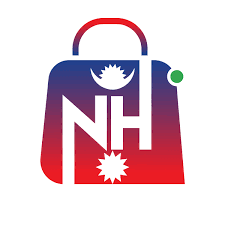 Multi-Purpose Cooking Pot 5Pcs Dekchi Set Kitchen Pot
Rs. 1500
Rs. 1800
You have saved -17%
Product Highlights
Material: Stainless Steel
Color: Silver
Size: 16-24cm
Dishwasher safe
Quantity of each pot: 3.5ltr, 3ltr, 2.5ltr, 2ltr, and 1ltr.
Suitable for use with induction cooktops
A tight-fitting cover locks in moisture and nutrients for tastier, healthier results
Delivery
💵 Cash on delivery available *
🚚 Free shipping on orders above 3000. Delivery Policy
Return & Refund
7 Days Returns/Exchange ( Change of mind is not applicable )
Multi-Purpose Cooking Pot 5Pcs Dekchi Set Kitchen Pot
Multi-Purpose 5Pcs Dekchi Set Kitchen Pot is your versatile kitchen companion. Crafted with precision from high-quality stainless steel, this set equips you with pots of various sizes to conquer any recipe. With even heat distribution and ergonomic handles, cooking becomes a breeze. Elevate your culinary prowess and simplify your kitchen with this essential 5-piece collection. Cooking has never been this easy and stylish! This feature ensures that your dishes cook uniformly, preventing hotspots and burning. The handles of these pots are thoughtfully designed for comfort and safety. They are heat-resistant, allowing you to easily handle the pot while cooking, and are securely riveted for stability. Cleaning up after cooking is a breeze with the Dekchi Set. The stainless steel surface resists staining and is easy to wipe clean.
No any specifiation for this product
Ratings & Reviews of Multi-Purpose Cooking Pot 5Pcs Dekchi Set Kitchen Pot
Frequently Asked Questions (FAQ) Ask Question
No any Faq's yet.