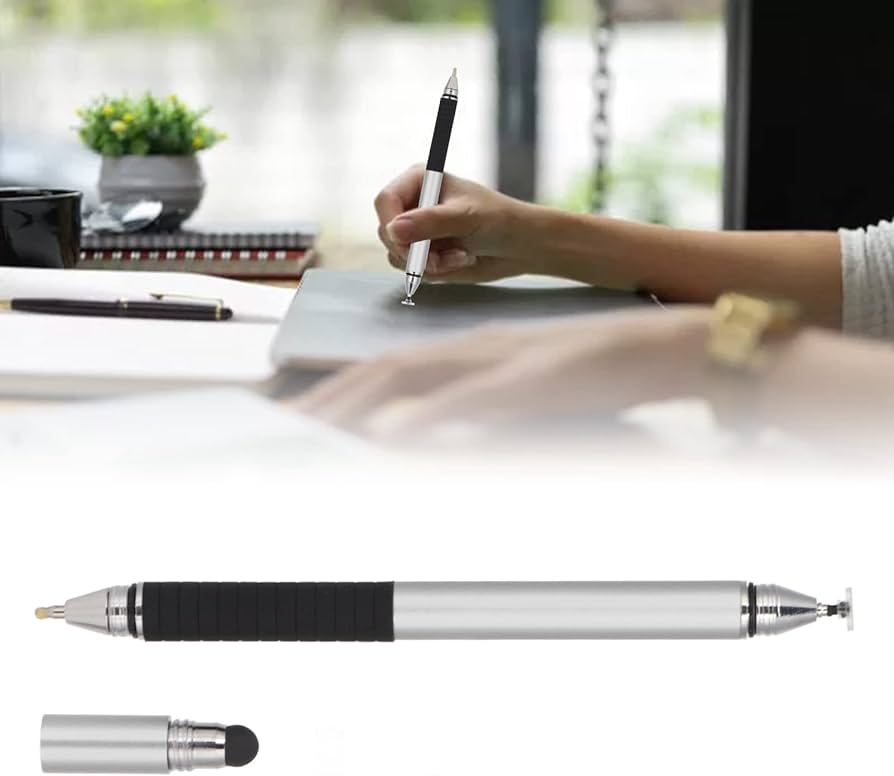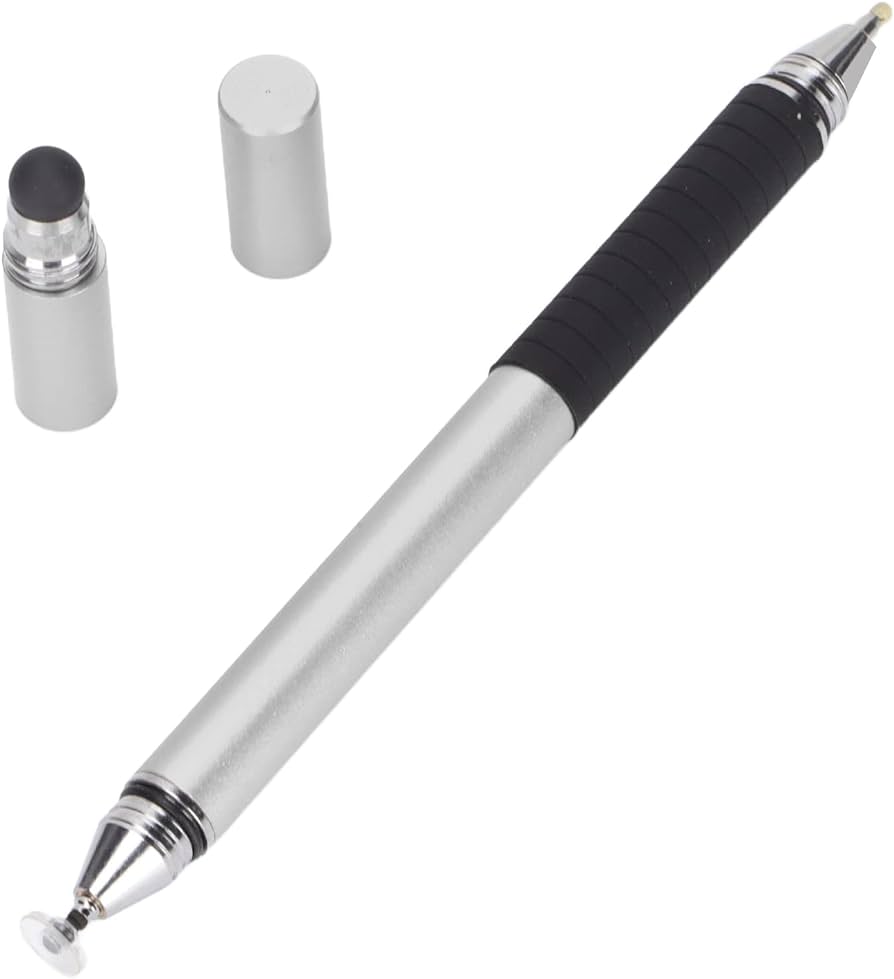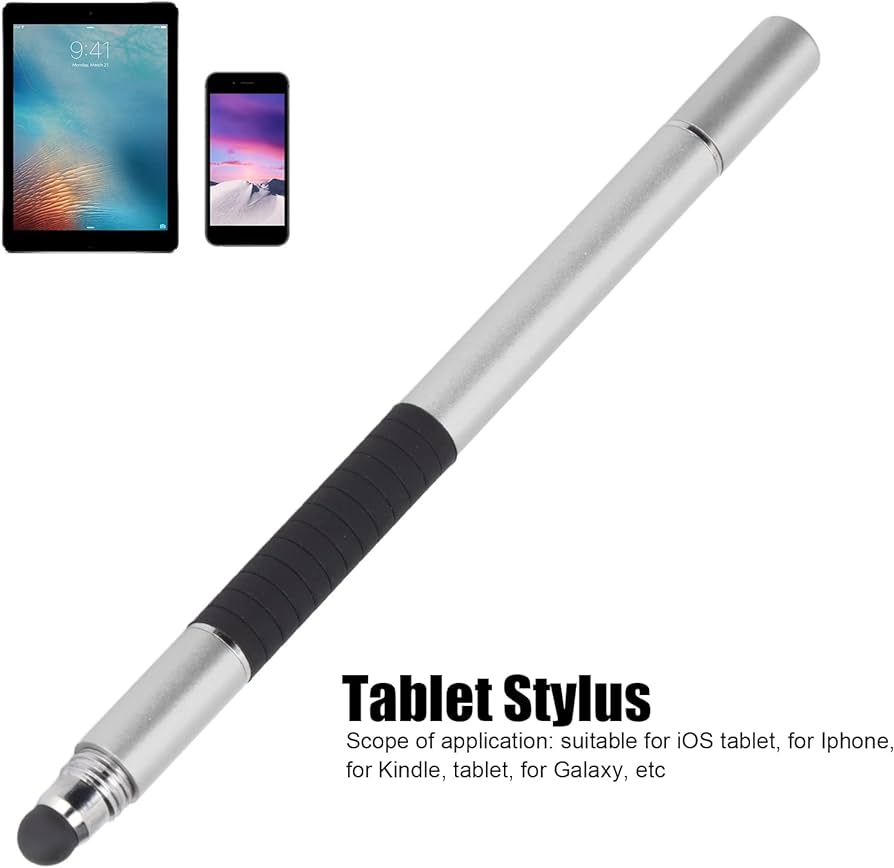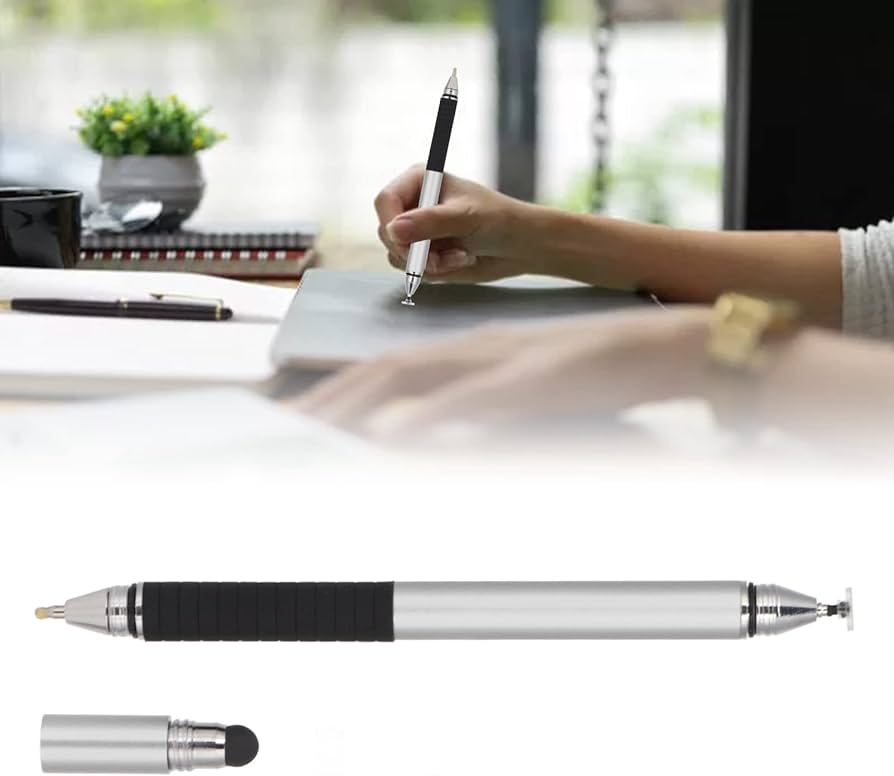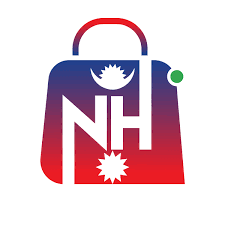 2-in-1 Stylus Touch Pen for iPhone, iPad, and More Touch Screens
Rs. 1999
Rs. 2400
You have saved -17%
Product Highlights
Product material: Aluminum alloy
Color: Silver
Set your hands free, very useful
Two-in-one function: Common writing pen, mobile phone touch screen pen
It also can be used as a ball-point pen
Allows you to use your touch screen device or multi-touch trackpad at a natural drawing angle
Delivery
💵 Cash on delivery available *
🚚 Free shipping on orders above 3000. Delivery Policy
Return & Refund
7 Days Returns/Exchange ( Change of mind is not applicable )
2-in-1 Stylus Touch Pen for iPhone, iPad, and More Touch Screens
The 2-in-1 Stylus Touch Pen is a versatile and indispensable tool for anyone who uses touchscreen devices like iPhones, iPads, and other touchscreens. It offers precision, comfort, and convenience for both digital and analog tasks, making it an essential accessory for productivity and creativity in today's tech-savvy world. The stylus end of the pen is equipped with a soft, responsive tip that mimics the touch of your finger. This provides precise control when drawing, sketching, taking notes, or simply navigating your device. It eliminates the need for smudgy fingerprints and allows for more natural and accurate interactions. The stylus touch pen boasts an ergonomic design, featuring a comfortable grip that ensures extended usage without causing fatigue or discomfort. The lightweight and balanced construction makes it easy to hold and control, whether you're writing or tapping on your device. The ballpoint pen on the other end of the stylus is engineered for smooth and consistent writing. Whether you're jotting down notes in a meeting, signing documents, or simply making a to-do list, this pen ensures a reliable and clear writing experience.
No any specifiation for this product
Ratings & Reviews of 2-in-1 Stylus Touch Pen for iPhone, iPad, and More Touch Screens
Frequently Asked Questions (FAQ) Ask Question
No any Faq's yet.