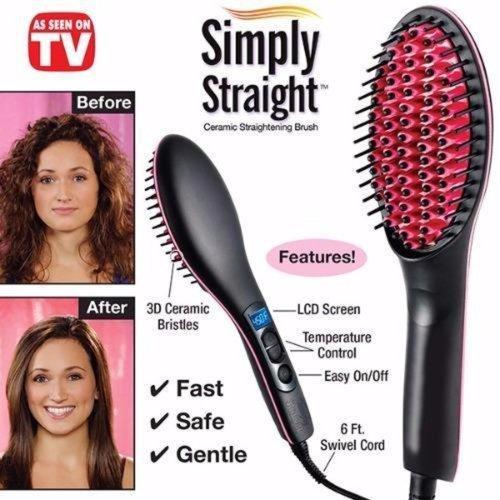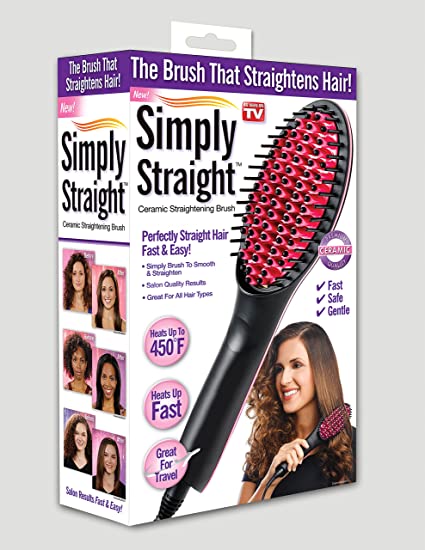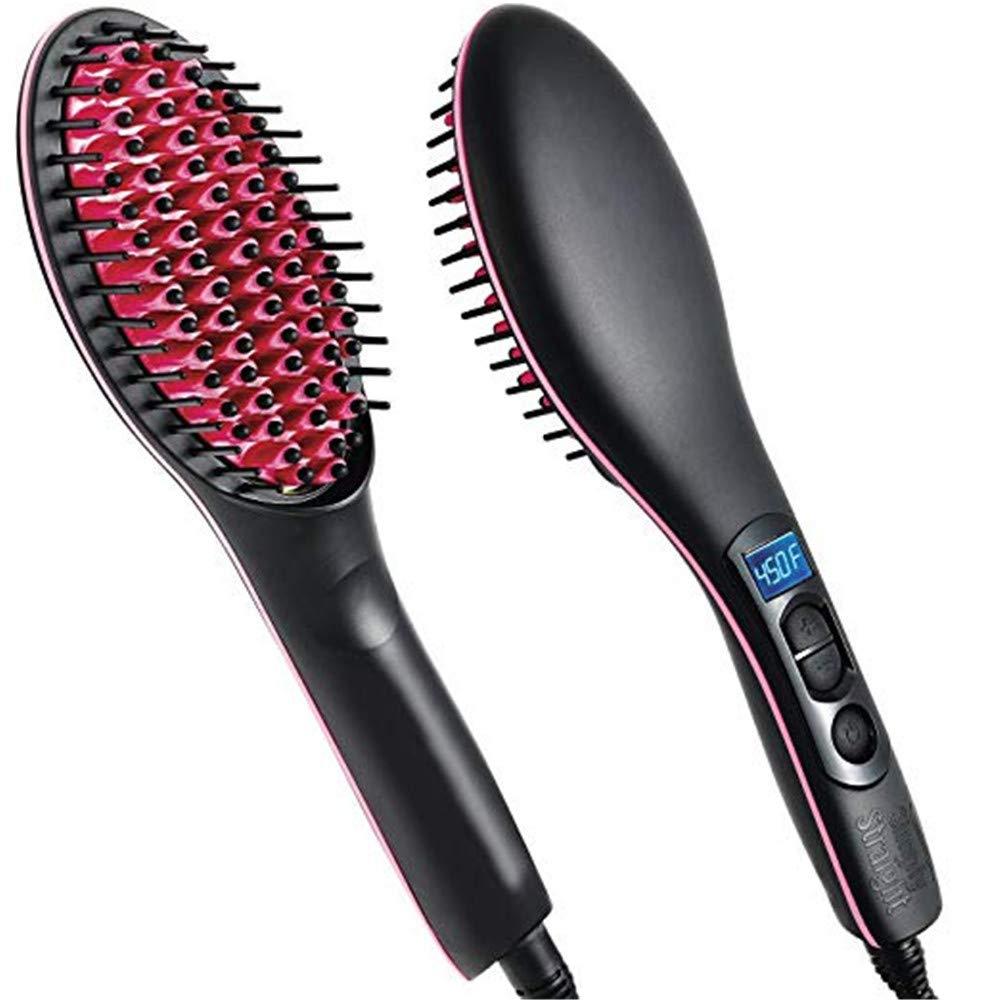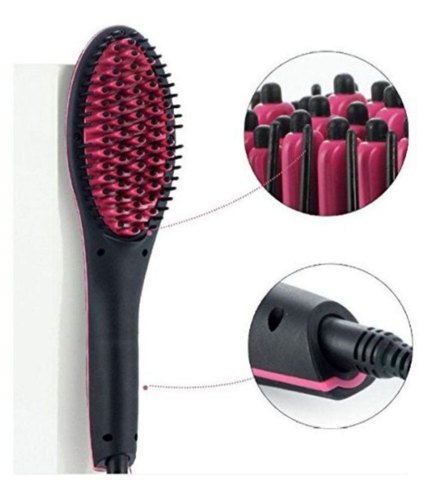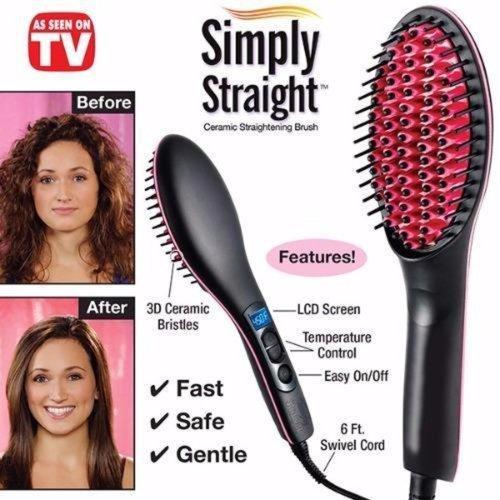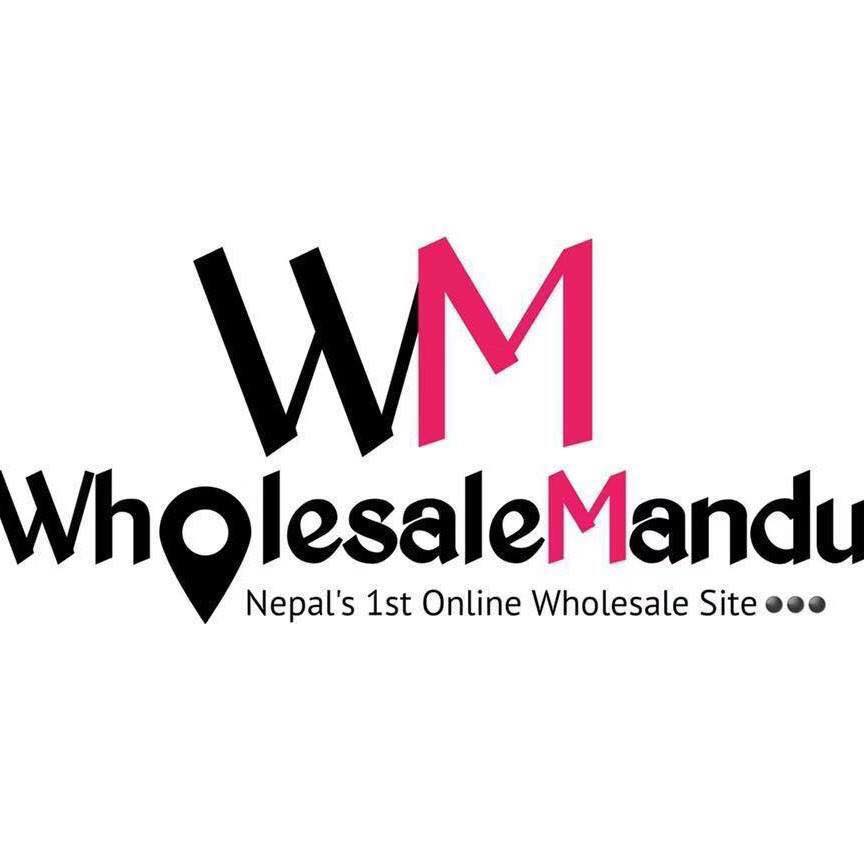 Electric Digital Hair Straightener Brush | Simply Straight Ceramic Brush
Rs. 690
Rs. 850
You have saved -19%
Product Highlights
Item: Hair straightener
Brand new and high quality
Plastic ABS material
Multi-temperature range
Perfect combination
Easy to use
10x faster than traditional straightening method
Delivery
💵 Cash on delivery available *
🚚 Free shipping on orders above 3000. Delivery Policy
Return & Refund
7 Days Returns/Exchange ( Change of mind is not applicable )
Hair straightener in Nepal | Simply Straight Ceramic Electric Digital Hair Straightener Brush
Hair straightener in Nepal helps you to straighten your hair at an instant without the necessity of your parlour. Godam Online offers you the best Simply Straight Ceramic Electric Digital Hair Straightener Brush at a very reasonable price in Nepal. You can now make your hair straight in your home without any extra tools and stuffs.
The body of the Simply Straight Ceramic Electric Digital Hair Straightener Brush is made up of a plastic ABS material which is light and portable in nature.
How to use the Simply Straight Ceramic Electric Digital Hair Straightener Brush?
Please Keep Hair Dry And Neatly Groomed Before Using.
Insert The Plug Into Proper The Socket
Turn It On And Adjust The Temperature,Use When The Temperature Reach What You Want
During Use,One Hand Pulls Hair End And Comb With Straighter
If You Want Straight Hair Last Longer,Please Use Hair Styling Lotion And Softener Lotion And Wash Clean Before Hair Straightening
It Should Not Clip Too Much Hair,If You Want To Clip More,Please Slow Down The Speed In The Process Of Drawing
This Product Will Be Turned Off By An Hour Automatically, turn It On If Want To Use Again
Temperature Setting Guide:
For Thicker And Curls Hair,Choose 410-446 Fahrenheit Degree.
For Common Hair,Choose 374-410 Fahrenheit Degree.
For Thin And Soft Hair,Choose 338-392 Fahrenheit Degree.
Recommend To Choose Highest Temperature At First,Then Reduce The Temp Lever According To Your Hair Quality
Centigrade To Fahrenheit Convert: Press ""+""""-""At Same Time
Notice:Long Press 3 Seconds To Turn On/Off.
Takes 1-2 minutes to reach and maintain optimum heat levels, using professional-grade ceramic heaters. Simply brush your hair, straight and smooth in minutes, 10x faster than traditional straightening method. Multi-temperature range to suit for all hair Types - Digital LCD display electric hot comb tool feature variable heat temperatures to match your specific hair type. A perfect combination of comb and hair straightener, anti-scald, anti-static, zero damage, electric hair straightening comb, moisturizing hydrating hair care. 3 IN 1 FUNCTION: Ceramic Iron Straightener + Detangling Hair Brush + Scalp Hair Massager, perfect combination to create straight and frizz-free hair in a few minutes. Easy to use: lock/unlock the temperature by pressing the power button. Pressing "+" and "-" at the same time will switch to a ℉ display. New hair straightening brush is slim, compact, easy to transport, so you can style your hair from any angles
No any specifiation for this product
Ratings & Reviews of Electric Digital Hair Straightener Brush | Simply Straight Ceramic Brush
Frequently Asked Questions (FAQ) Ask Question
No any Faq's yet.