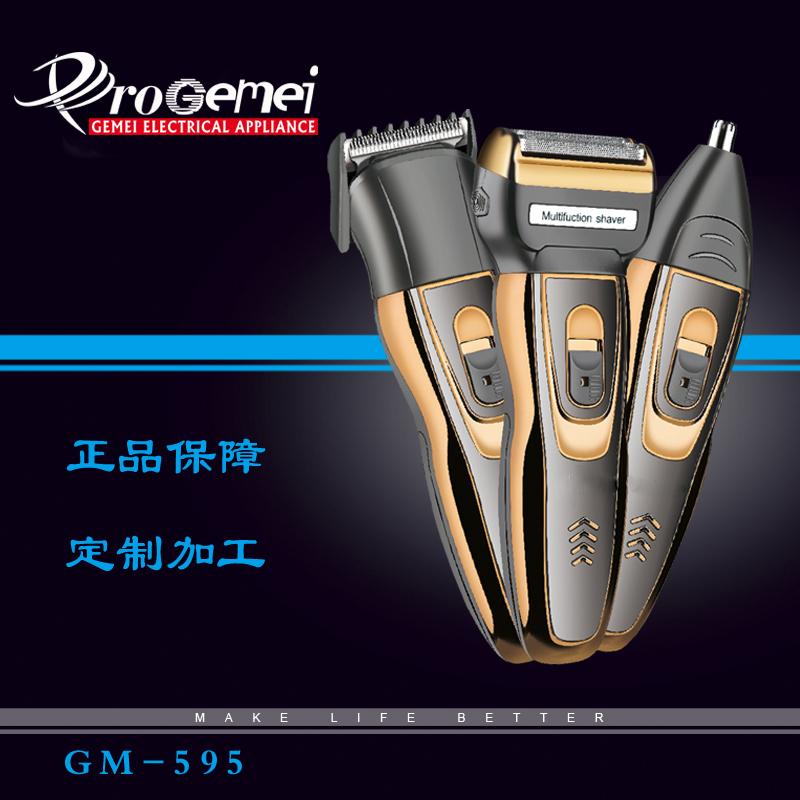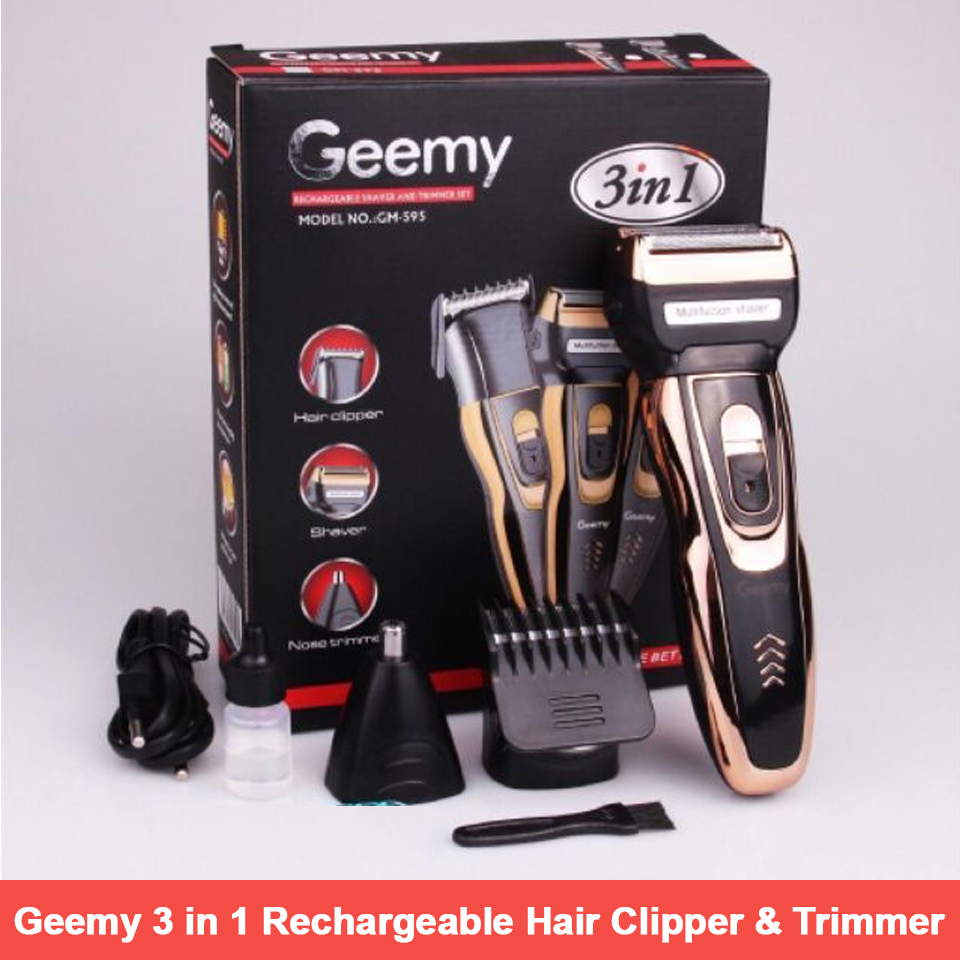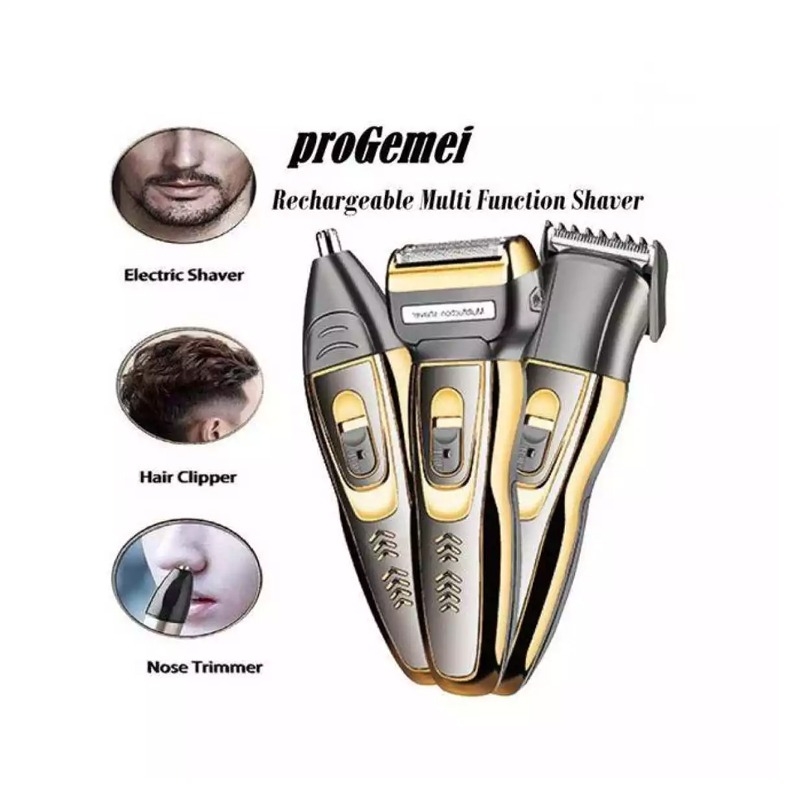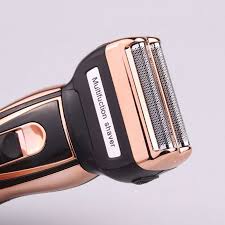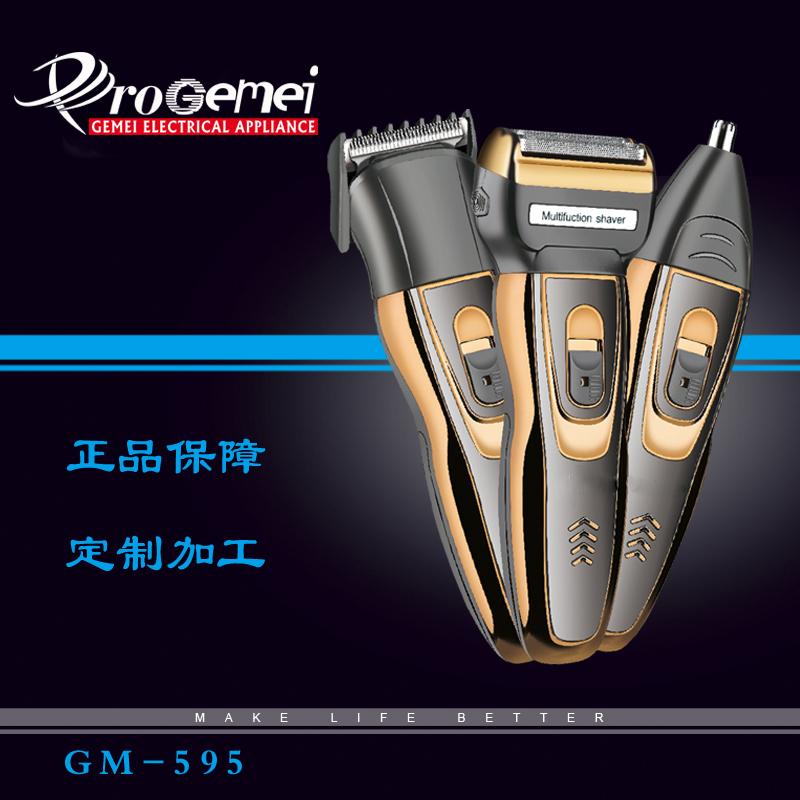 Gemei  Double Battery Grooming Kit | Gm 595 3 In 1 Nose Hair Trimmer | Beard Trimmer And Shaver | Cordless | Charging ( Gm-595 )
Rs. 799
Rs. 1430
You have saved -44%
Product Highlights
Double battery for long life
Efficient motor speed, silver pdalloy moter of high speed rotation speed
Intelligent anti clip system
Great power battery
Sharpe blades
voltage: ac 220-240v 50-60hz/3w
Hair clipper & trimmer
Battery
Men's shaver
Charging : This beard trimmer takes 40 minute for one trim of 15 minutes. Full charge time is 4hours
Long Usage Time: Upto 45 minutes of cordless usage with 4hours of charging
Delivery
💵 Cash on delivery available *
🚚 Free shipping on orders above 3000. Delivery Policy
Return & Refund
7 Days Returns/Exchange ( Change of mind is not applicable )
Gemei Double Battery Grooming Kit | Gm 595 3 In 1 Nose Hair Trimmer | Beard Trimmer And Shaver | Cordless | Charging ( Gm-595 )
This is theGemei Double Battery Grooming Kit with beard trimmer, nose trimmer, and ear trimmer you've been seeking for. Gentlemen and hunks who can groom themselves on the fly will love this companion. Perfectly designed quality product for trimming your beard, moustache, and other facial hair. For on-the-go performance, powerful blades with a rechargeable alternative are available. Hair trimmer nose trimmer design trimmer ac voltage 220 240 volts, 50-60 Hz, 3 watts. Gemei Double Battery Grooming Kit has No risk of injury with a controllable design that can be recharged in 6 hours. Trimmer, 3 blades, charging cable, brush, and instruction booklet It also has different comb settings to help you keep your stubble at the correct length. It also has high-quality blades that leave your skin smooth and clean after each use.
No any specifiation for this product
Ratings & Reviews of Gemei  Double Battery Grooming Kit | Gm 595 3 In 1 Nose Hair Trimmer | Beard Trimmer And Shaver | Cordless | Charging ( Gm-595 )
Frequently Asked Questions (FAQ) Ask Question
No any Faq's yet.