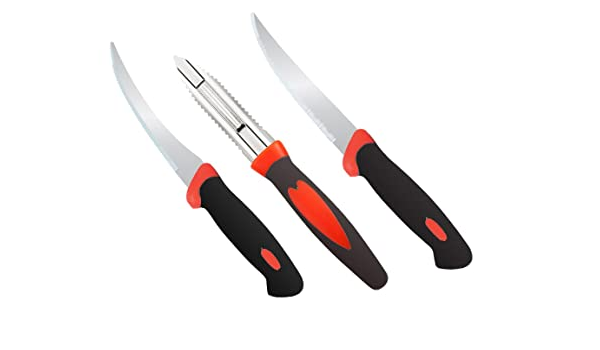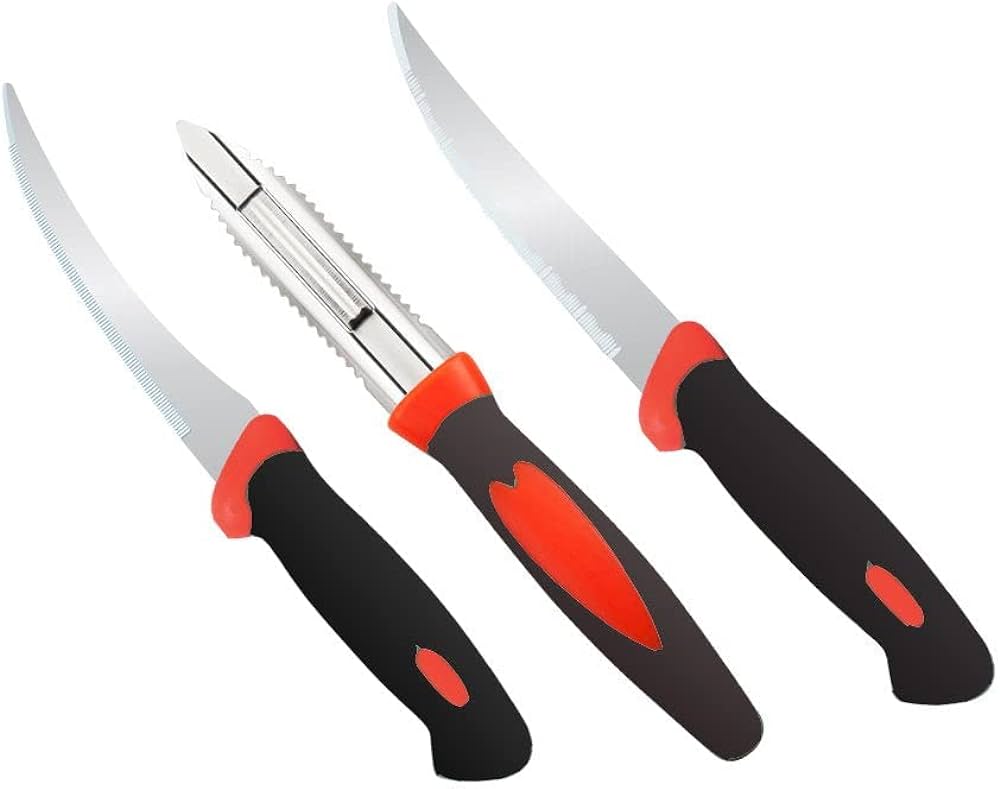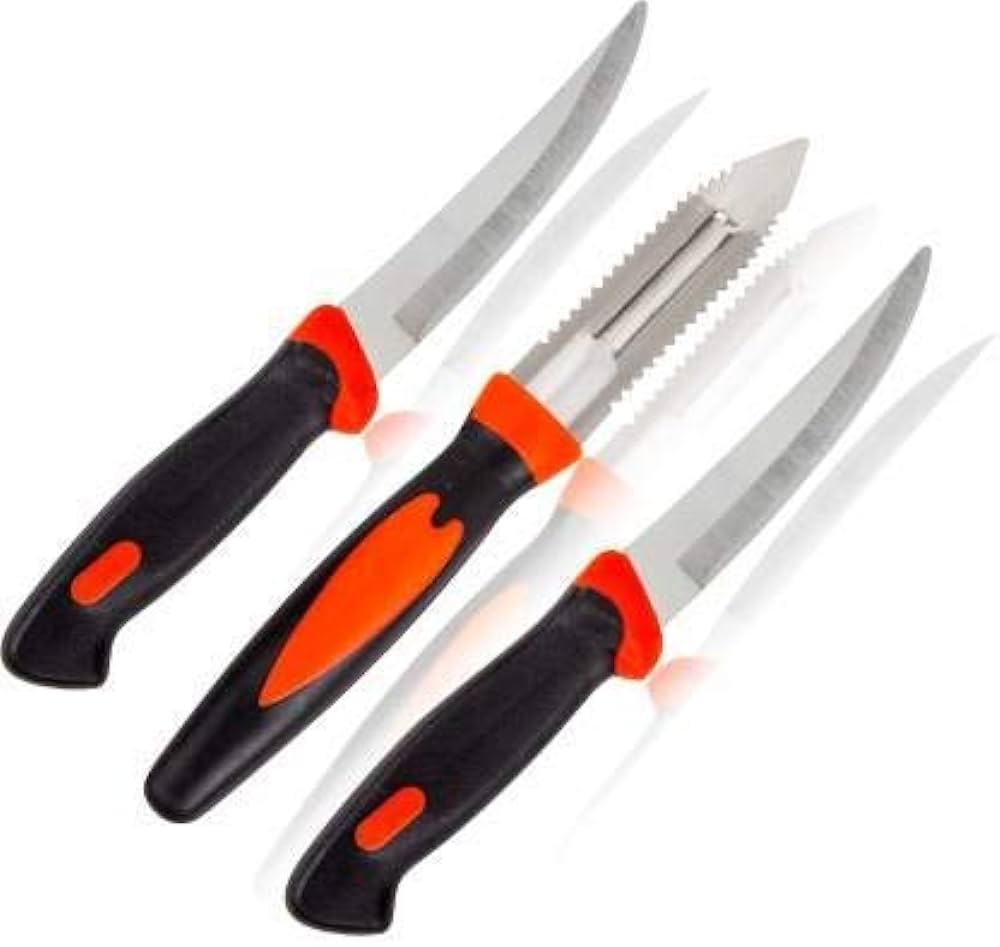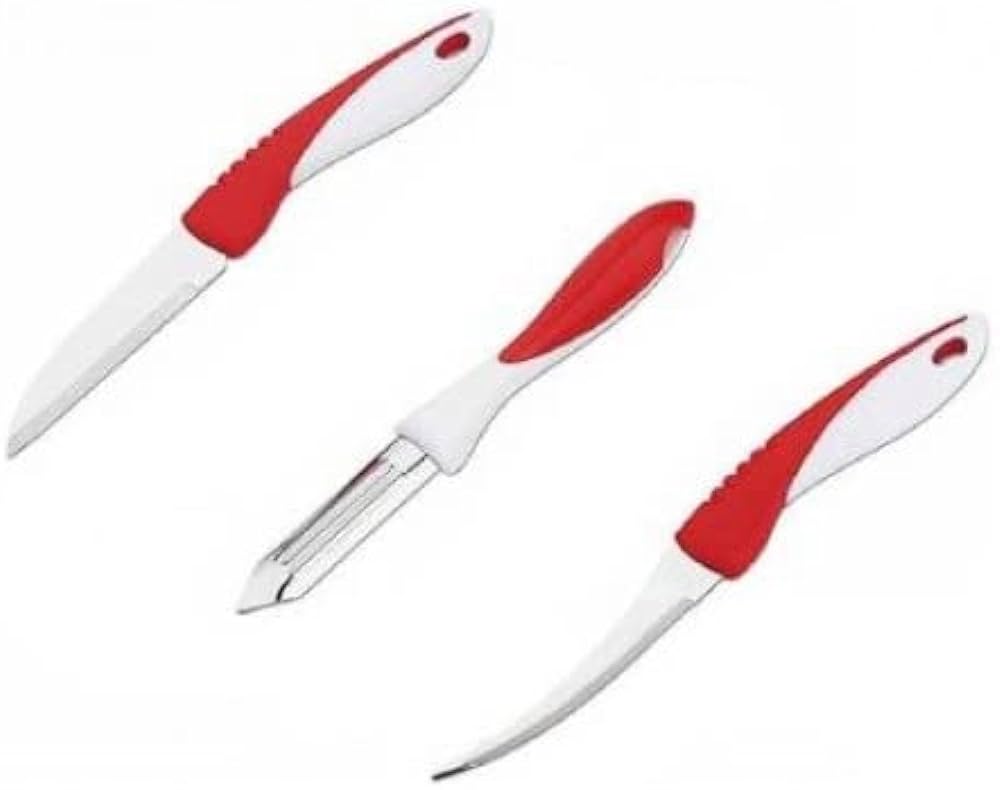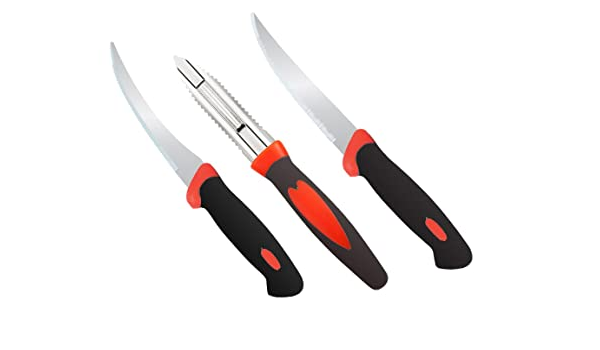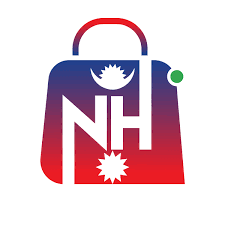 Multicolor 3Pcs Stainless Steel Knife Set and Peeler
Rs. 299
Rs. 500
You have saved -40%
Product Highlights
Blade Material: Stainless Steel
Color: Multicolor
Handle Material: Stainless, Plastic, Steel
Construction Type: Forged
Blade Colour: Silver
This knife blade is very sharp
Package Contents: 3 pcs x knife.
Delivery
💵 Cash on delivery available *
🚚 Free shipping on orders above 3000. Delivery Policy
Return & Refund
7 Days Returns/Exchange ( Change of mind is not applicable )
Multicolor 3Pcs Stainless Steel Knife Set and Peeler
This knife set is made of high-quality stainless steel, which is rust-resistant and durable. It comes with a chef's knife, a utility knife, and a paring knife, which are essential knives for any kitchen. The chef's knife is the most versatile knife in the set and can be used for chopping, slicing, and dicing. The utility knife is smaller and can be used for more precise tasks, such as peeling vegetables and cutting fruit. The paring knife is the smallest knife in the set and is ideal for small tasks, such as deveining shrimp and trimming herbs. The knife set also comes with a peeler, which is a helpful tool for peeling fruits and vegetables. The peeler is made of stainless steel and has a sharp blade that makes peeling easy and efficient. Stainless steel knives are relatively easy to clean and maintain. They are typically dishwasher safe, although hand washing is recommended to prolong their
No any specifiation for this product
Ratings & Reviews of Multicolor 3Pcs Stainless Steel Knife Set and Peeler
Frequently Asked Questions (FAQ) Ask Question
No any Faq's yet.