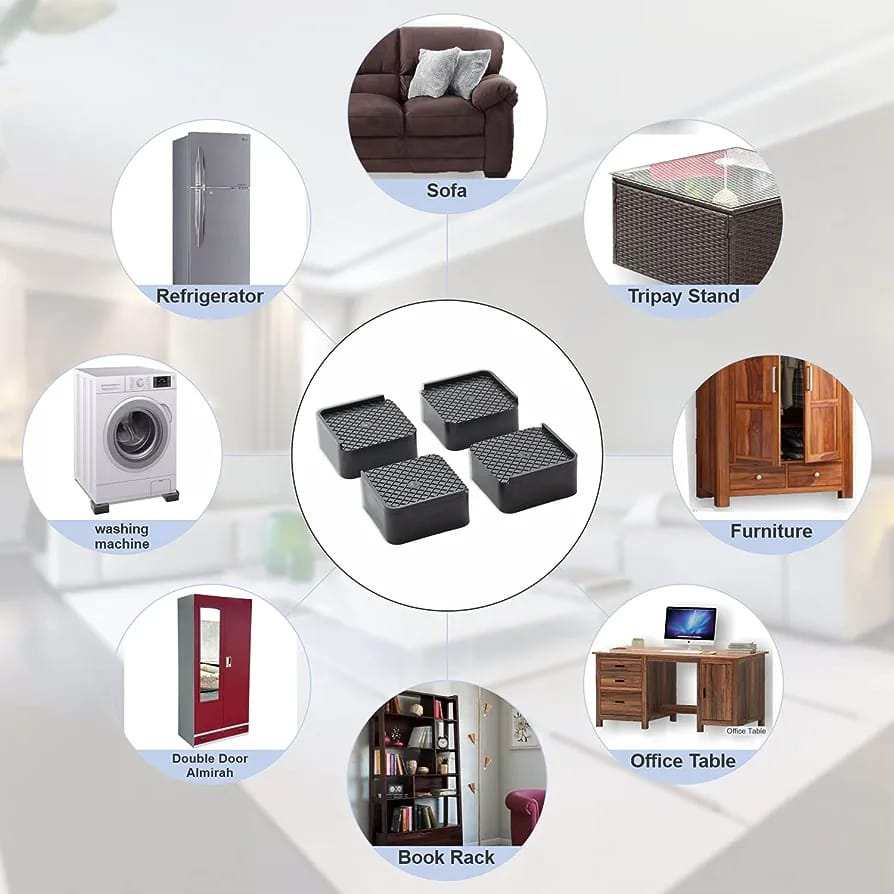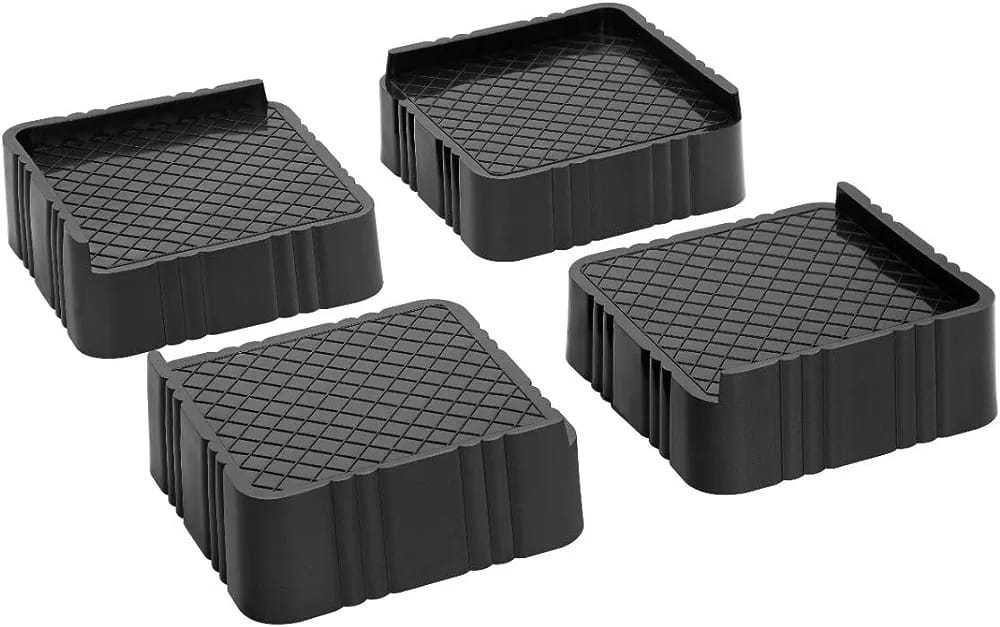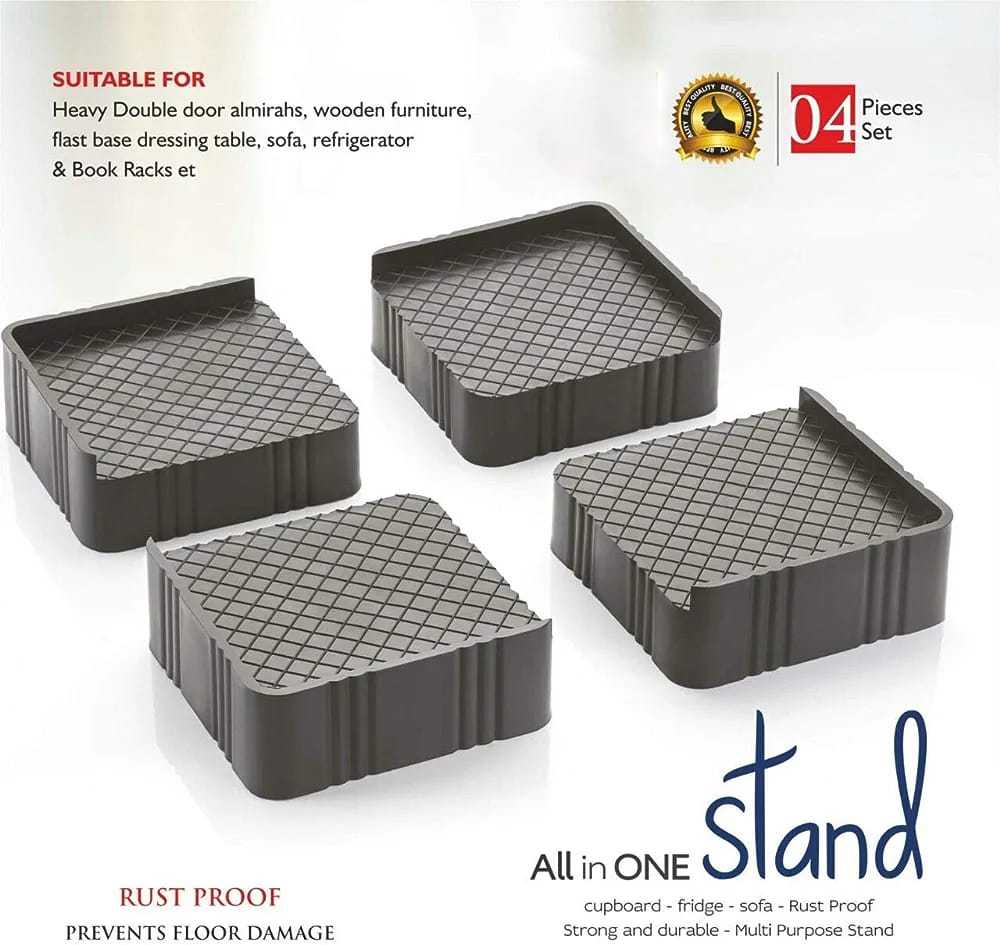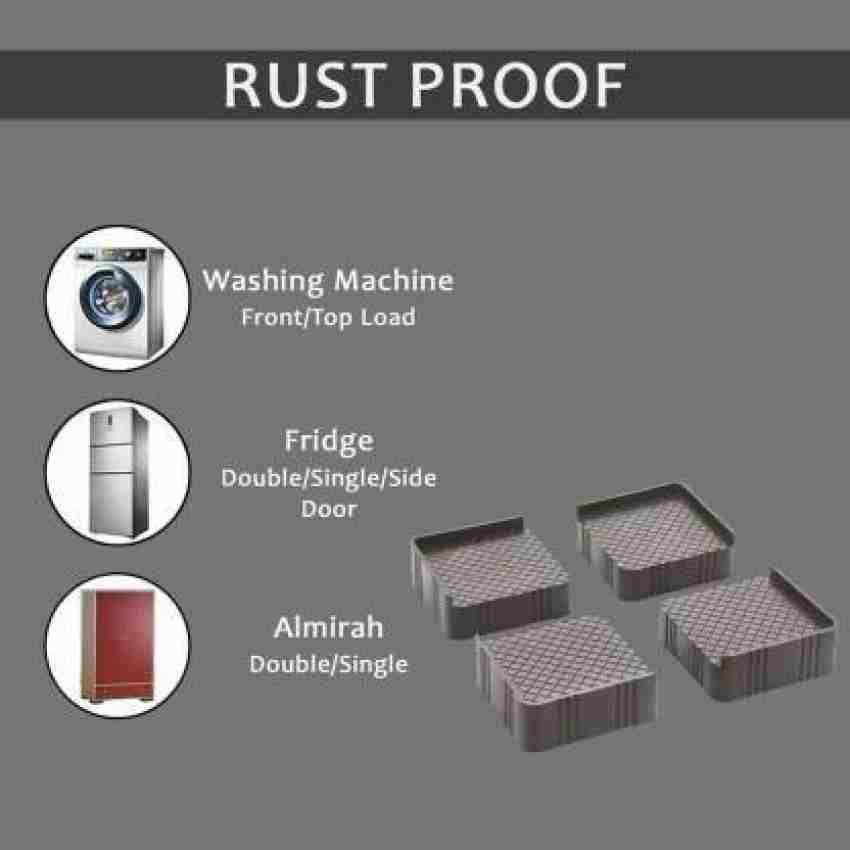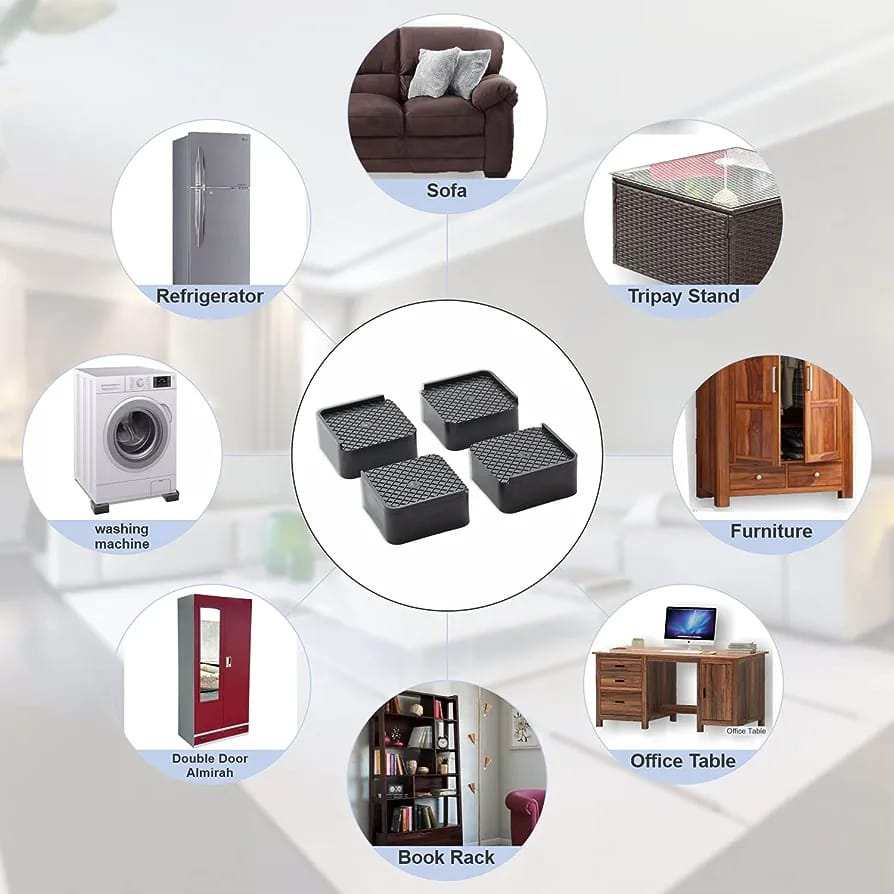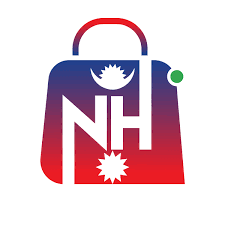 Multi-Purpose Refrigerator Washing Machine Furniture Base Stand
Rs. 600
Rs. 850
You have saved -29%
Product Highlights
Made for heavy-weight items
Capacity: 300 Kg
Color: Black
Saves Furniture base and floor from rust
Package Contents: 4 Pcs Set
Safeguard furniture bases and floors against corrosion
Effective solution for preventing rust on all types of furniture.
Delivery
💵 Cash on delivery available *
🚚 Free shipping on orders above 3000. Delivery Policy
Return & Refund
7 Days Returns/Exchange ( Change of mind is not applicable )
Multi-Purpose Refrigerator Washing Machine Furniture Base Stand
The All-In-One Stand for Refrigerator, Washing Machine, and Furniture is a versatile and efficient solution for optimizing space and improving the functionality of your home. It combines practicality with convenience, making it an excellent addition to any household where space management is a priority. The stand includes shelves and compartments that can be used for storage, helping you keep your laundry detergents, cleaning supplies, and other household items neatly organized and within arm's reach. Some versions of this stand come with wheels or casters, allowing you to easily move your appliances or furniture for cleaning or rearranging your space. Many All-In-One Stands are designed with aesthetics in mind, complementing modern interior designs with sleek and contemporary finishes.
No any specifiation for this product
Ratings & Reviews of Multi-Purpose Refrigerator Washing Machine Furniture Base Stand
Frequently Asked Questions (FAQ) Ask Question
No any Faq's yet.