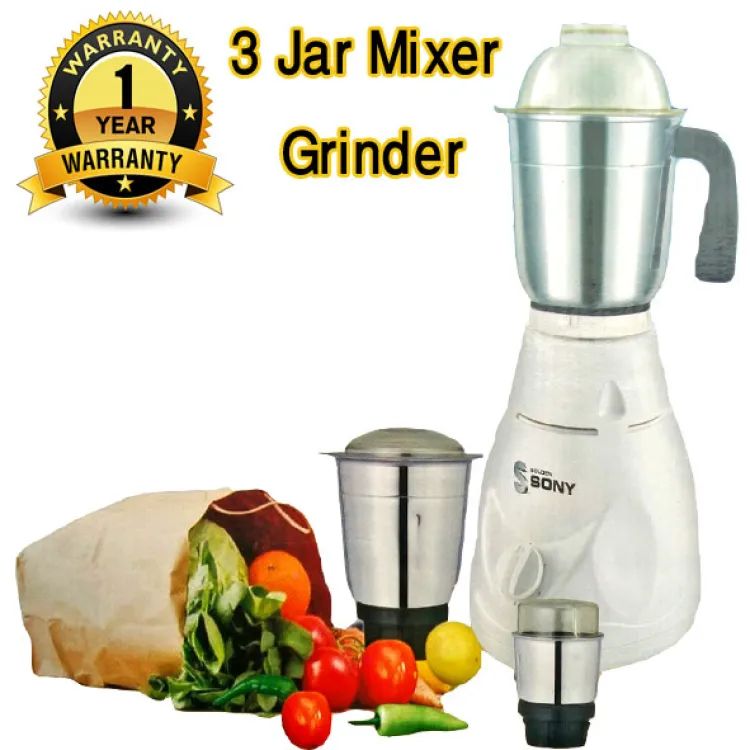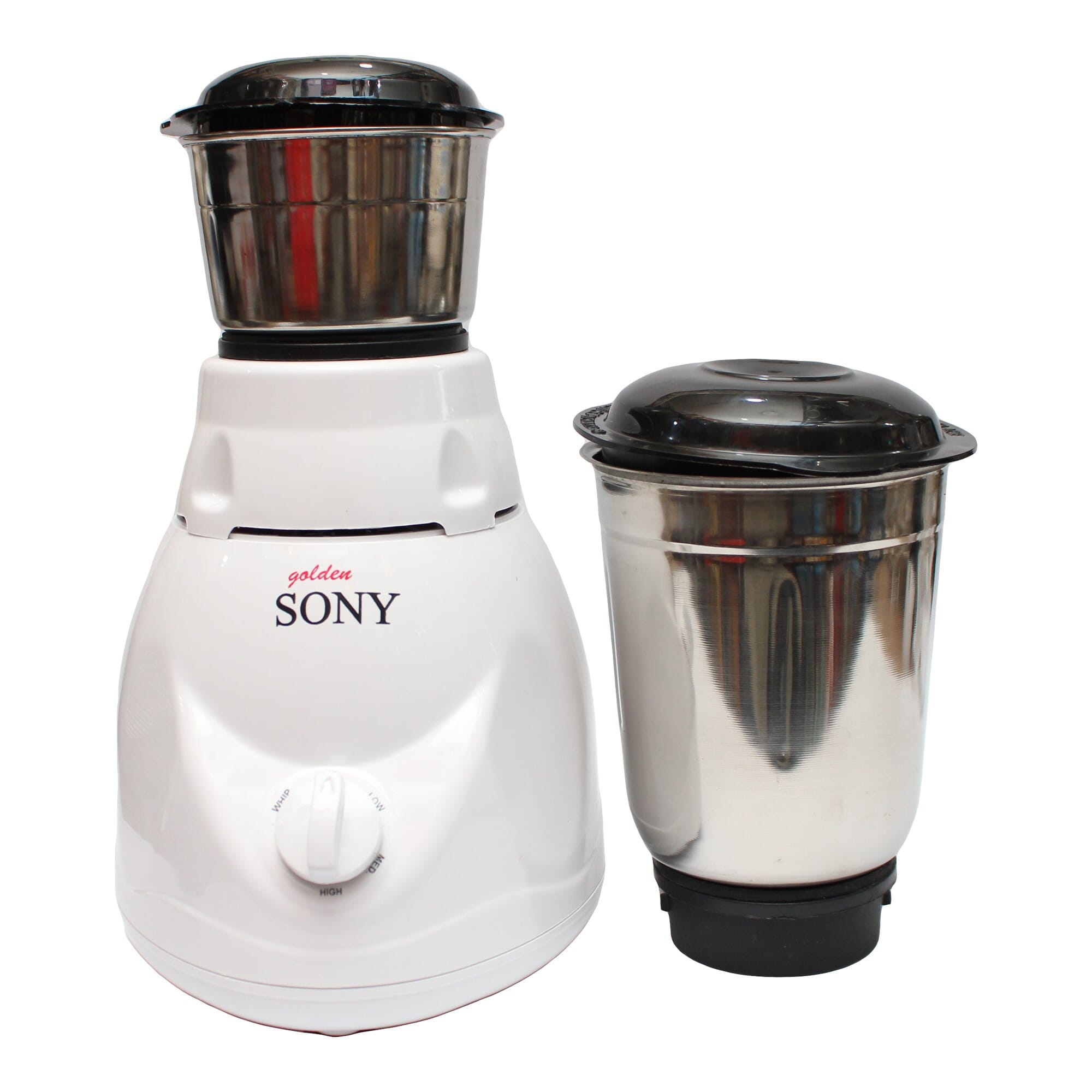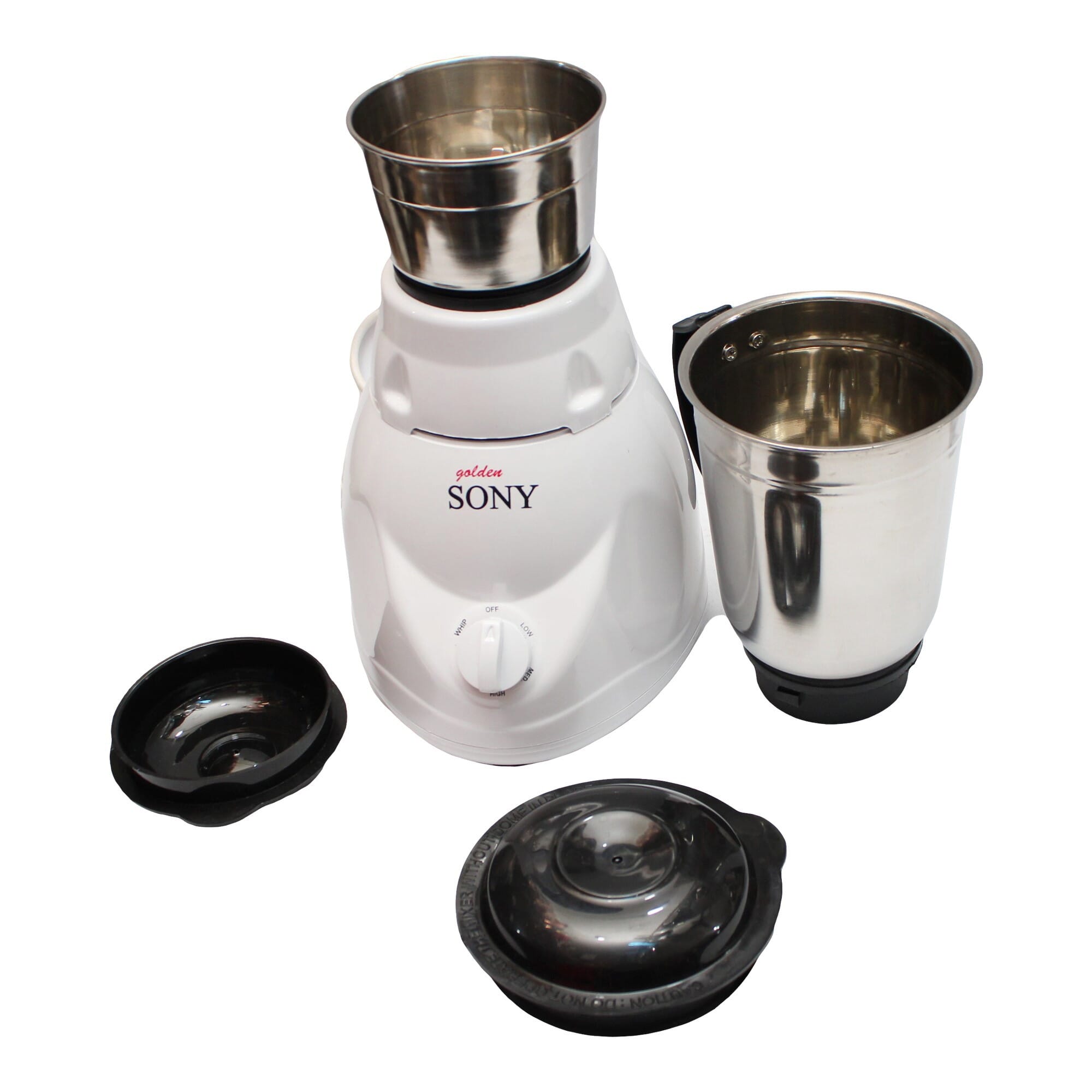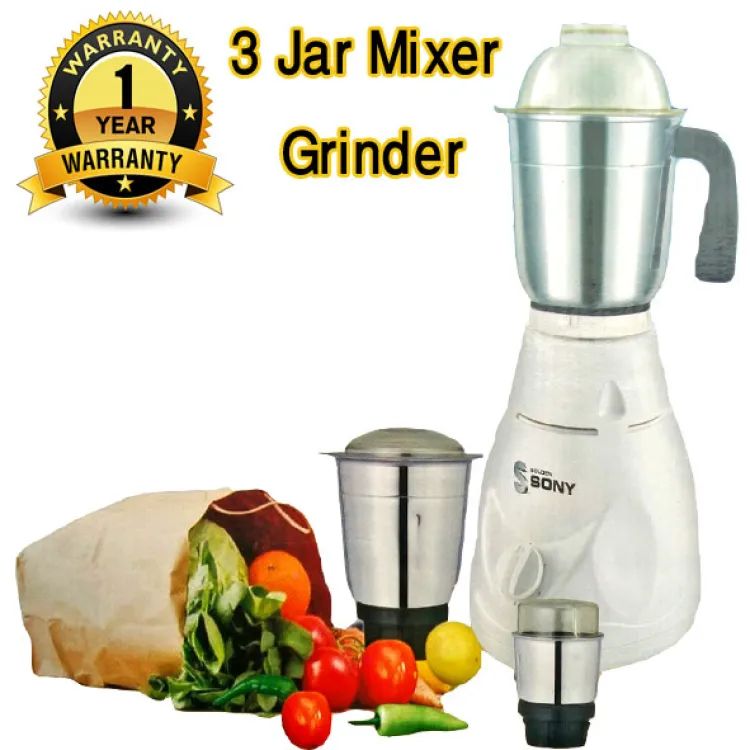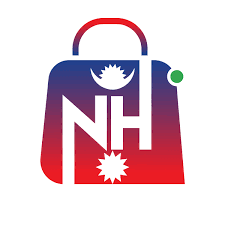 Golden Sony Grinder 3 Jar Mixer Grinder - 500watt
Rs. 3000
Rs. 4500
You have saved -33%
Product Highlights
Golden sony
Color: White
Power: 500 watts
1.0L Dry Grinding
400ml Chutney Jar
3 Speed Control with Incher
High Efficiency SS Blades.
1 Years Warranty
Delivery
💵 Cash on delivery available *
🚚 Free shipping on orders above 3000. Delivery Policy
Return & Refund
7 Days Returns/Exchange ( Change of mind is not applicable )
Golden Sony Grinder 3 Jar Mixer Grinder - 500watt
The Golden Sony Grinder 3 Jar Mixer Chopper is a versatile and powerful kitchen appliance that simplifies food preparation tasks. With its robust motor, multiple jars, and variable speed control, it's suitable for a wide range of cooking needs, making it a valuable addition to any kitchen. Its stylish design and durability further enhance its appeal for home cooks and culinary enthusiasts. This mixer chopper comes with three different jars: a large 1.5-liter liquidizing jar for blending smoothies and shakes, a 0.8-liter grinding jar for dry and wet grinding of spices and grains, and a smaller 0.3-liter chutney jar for making delicious chutneys and sauces. These jars are made of high-quality stainless steel, which is durable and easy to clean.
No any specifiation for this product
Ratings & Reviews of Golden Sony Grinder 3 Jar Mixer Grinder - 500watt
Frequently Asked Questions (FAQ) Ask Question
No any Faq's yet.