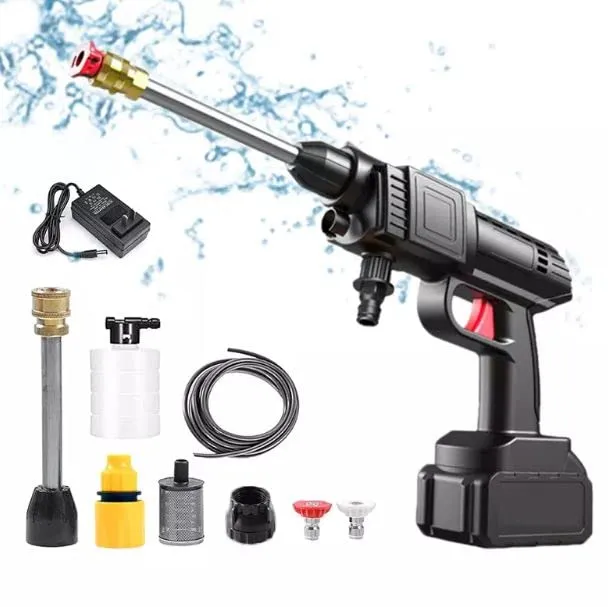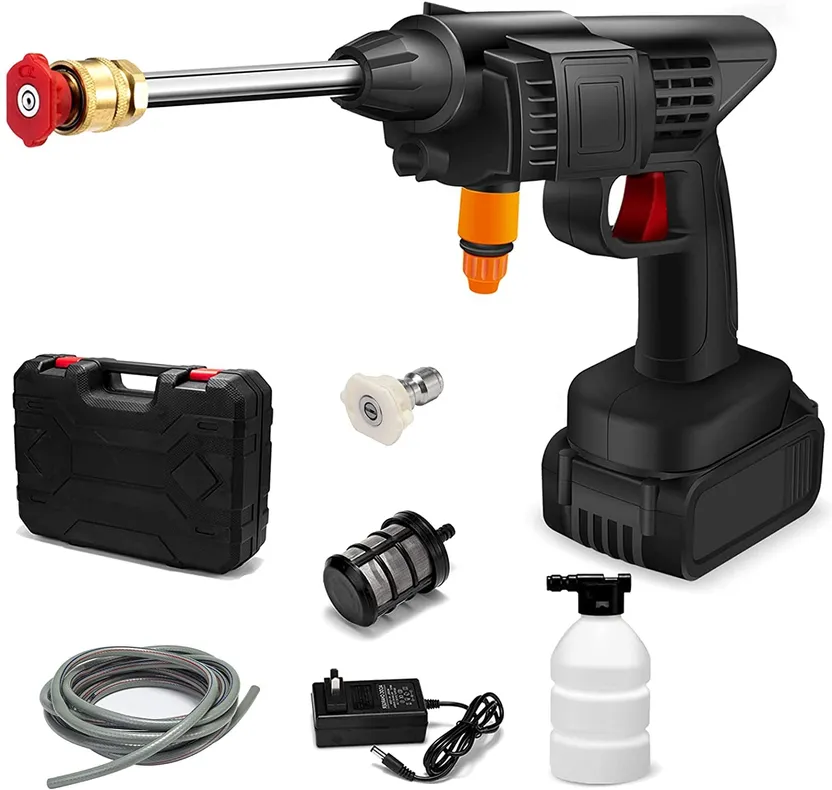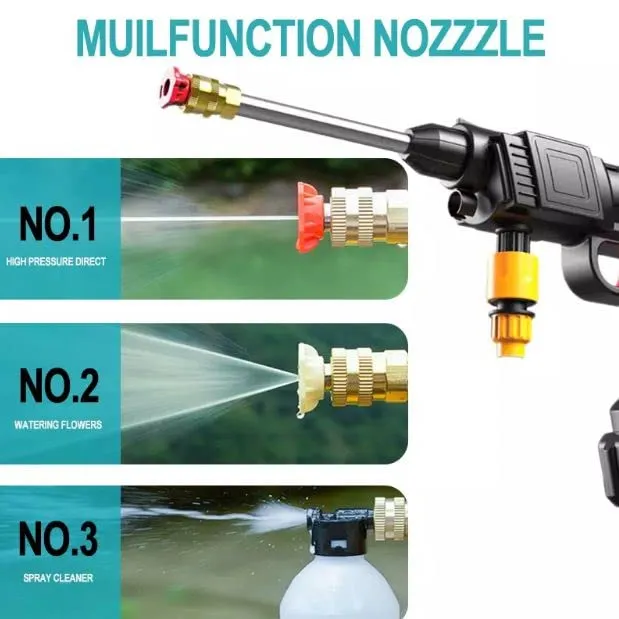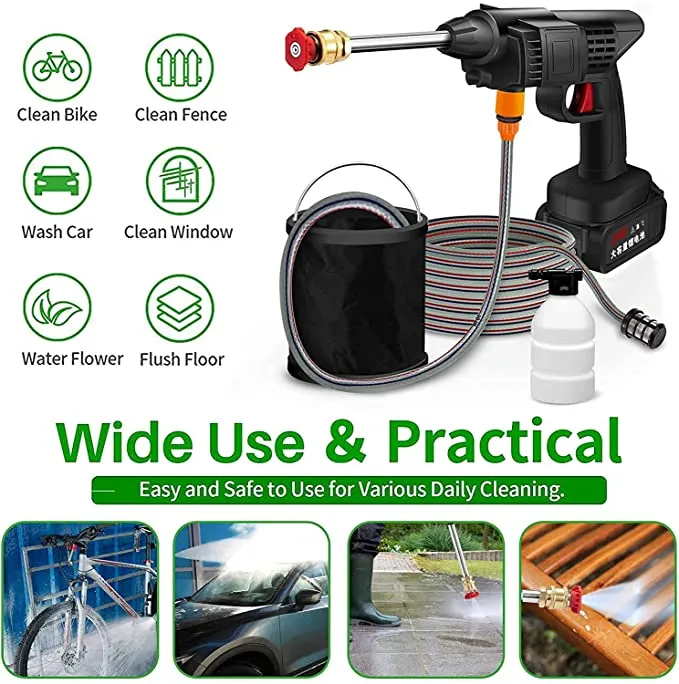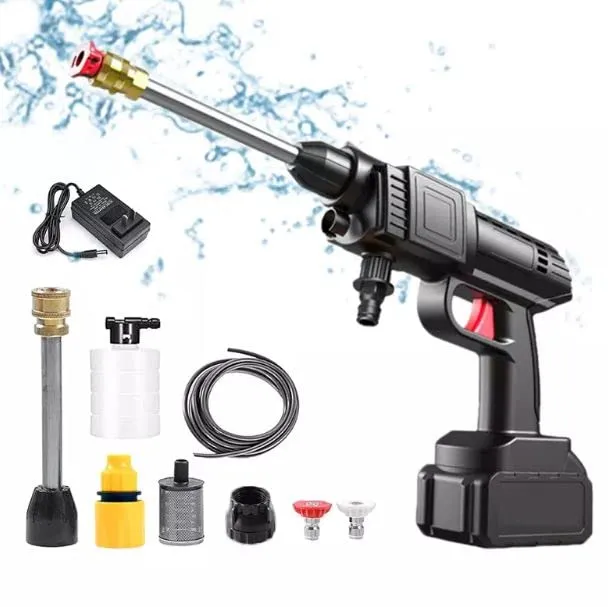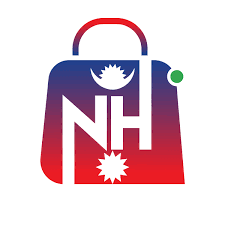 Multipurpose High-Pressure Washer Cleaning System Washing Cars, Bikes
Rs. 4500
Rs. 5000
You have saved -10%
Product Highlights
Color: Black
Power: 24vh battery
Material: ABS
Power Source Battery-Powered Item
Product Dimensions: 45L x 10W x 28H cm
Lightweight, Cordless & Unrestricted
Motor Power: 400W
Application: Household and outdoor cleaning machines
Accessories: High-pressure washer*1, battery*1, charger*1, nozzle, extension rod, water supply hose (5m), foam Bottle
Delivery
💵 Cash on delivery available *
🚚 Free shipping on orders above 3000. Delivery Policy
Return & Refund
7 Days Returns/Exchange ( Change of mind is not applicable )
Multipurpose High-Pressure Washer Cleaning System Washing Cars, Bikes
Multipurpose High-Pressure Washer is a versatile and efficient tool that simplifies and improves your cleaning tasks. Whether you want to keep your vehicles sparkling clean, revitalize your outdoor living spaces, or tackle a variety of cleaning projects around your home, this cleaning system is a reliable and effective choice. It offers convenience, speed, and superior cleaning power to help you maintain a clean and well-kept environment with minimal effort. Built with high-quality materials, high-pressure washers are designed to withstand tough outdoor conditions and frequent use, ensuring long-lasting performance. Some models allow you to use detergents or cleaning solutions in combination with the high-pressure water, further enhancing cleaning performance. This is especially useful for removing tough stains or grease.
No any specifiation for this product
Ratings & Reviews of Multipurpose High-Pressure Washer Cleaning System Washing Cars, Bikes
Frequently Asked Questions (FAQ) Ask Question
No any Faq's yet.