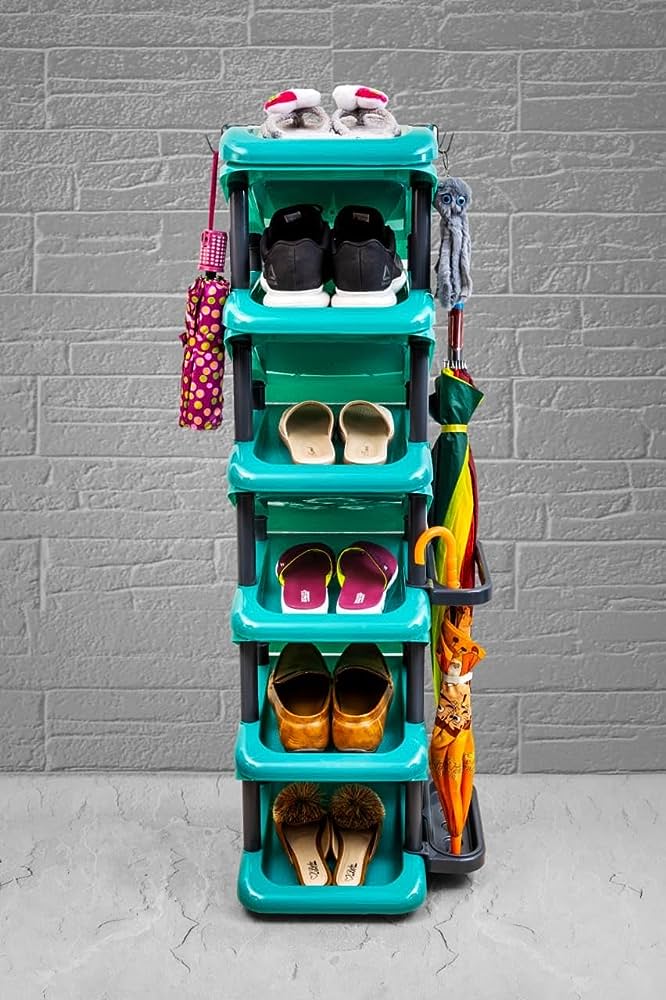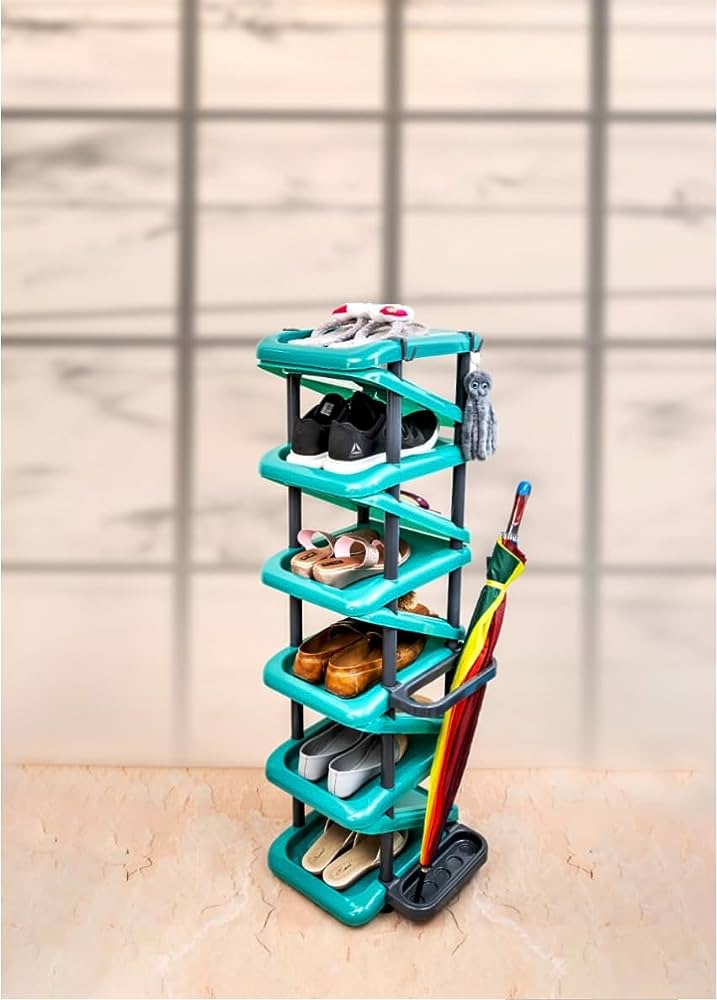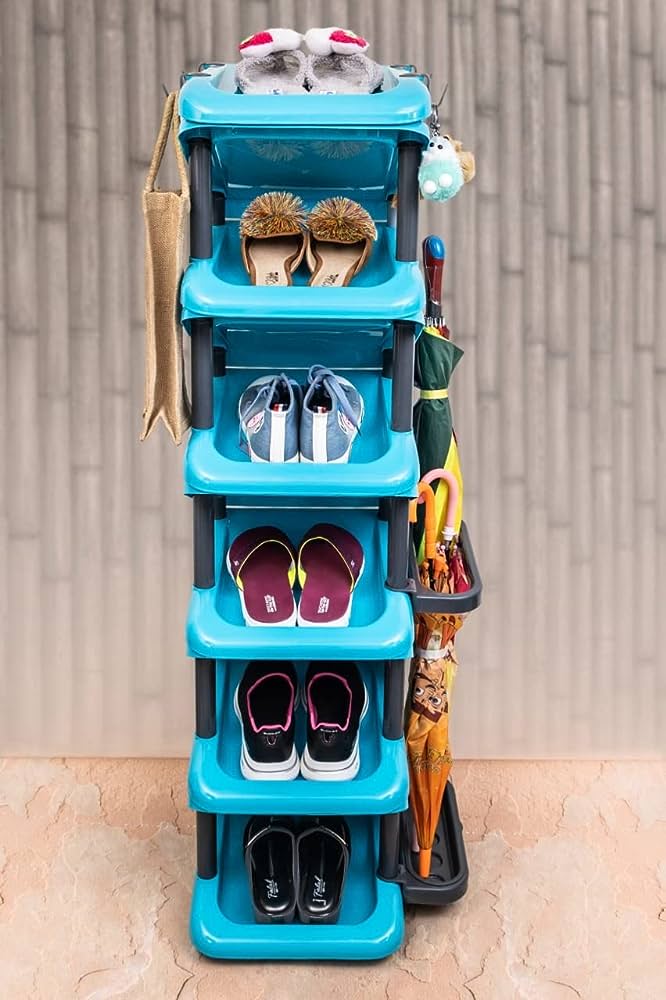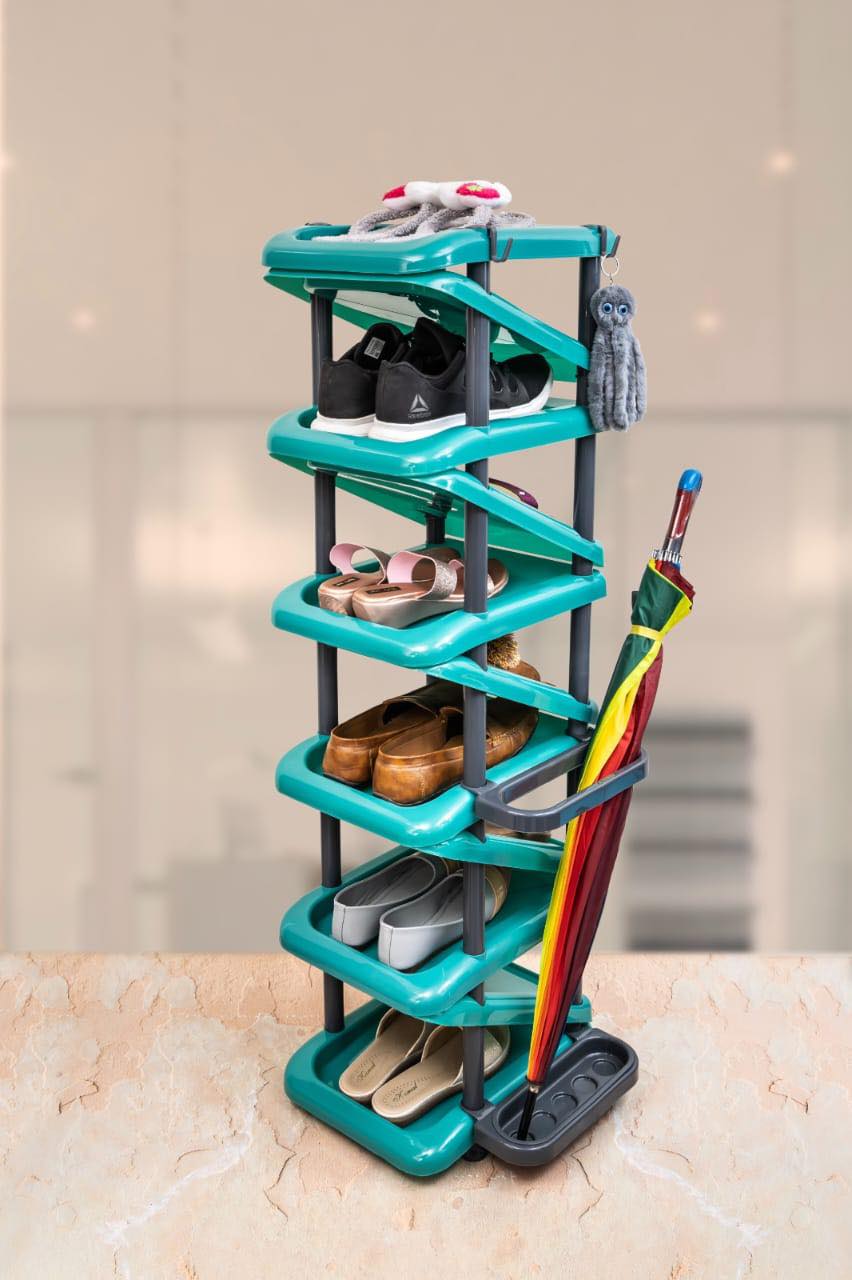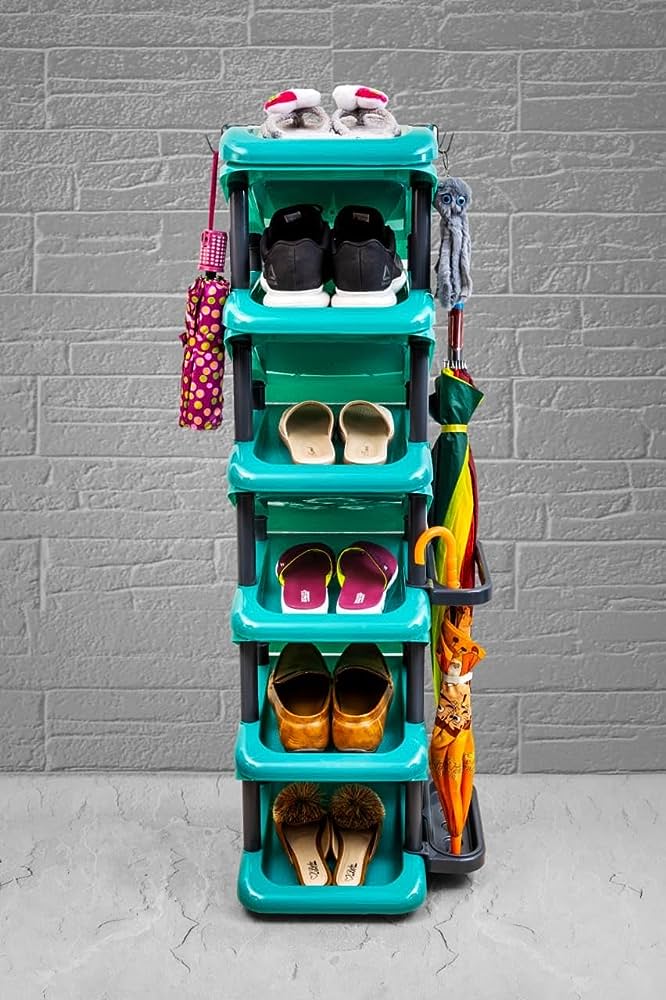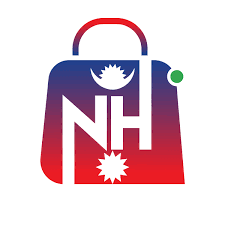 National Premium Shoes Rack Portable Shoe Organizer
Rs. 3950
Rs. 4500
You have saved -12%
Product Highlights
Color: Blue
Material: Plastic
Sturdy metal construction
6 adjustable shelves
Keeps your shoes organized and out of the way
Product Dimensions: 15D x 12W x 50H Centimeters
Delivery
💵 Cash on delivery available *
🚚 Free shipping on orders above 3000. Delivery Policy
Return & Refund
7 Days Returns/Exchange ( Change of mind is not applicable )
National Premium Shoes Rack Portable Shoe Organizer
The National Premium Shoes Rack is lightweight and easy to move around. Whether you want to switch up your shoe display or take it with you during a move, this organizer ensures convenience. Crafted from premium materials, this shoe rack is built to withstand the weight of your shoes while maintaining its structural integrity. It is made of sturdy metal and has 6 shelves, so it can accommodate a variety of shoes. The shelves are adjustable, so you can customize the storage space to fit your needs. The organizer is also portable, so you can easily move it around your home. With its thoughtful design, the National Premium Shoes Rack offers ample space to accommodate a variety of shoe sizes and styles. Whether you have sneakers, heels, flats, or even boots, this shoe rack has you covered. Experience the joy of having a designated space for your footwear that's not only functional but also adds a touch of sophistication to your living space. Designed to optimize space, this shoe rack features multiple tiers that efficiently maximize vertical storage. Now you can make the most of your limited space without sacrificing style.
No any specifiation for this product
Ratings & Reviews of National Premium Shoes Rack Portable Shoe Organizer
Frequently Asked Questions (FAQ) Ask Question
No any Faq's yet.