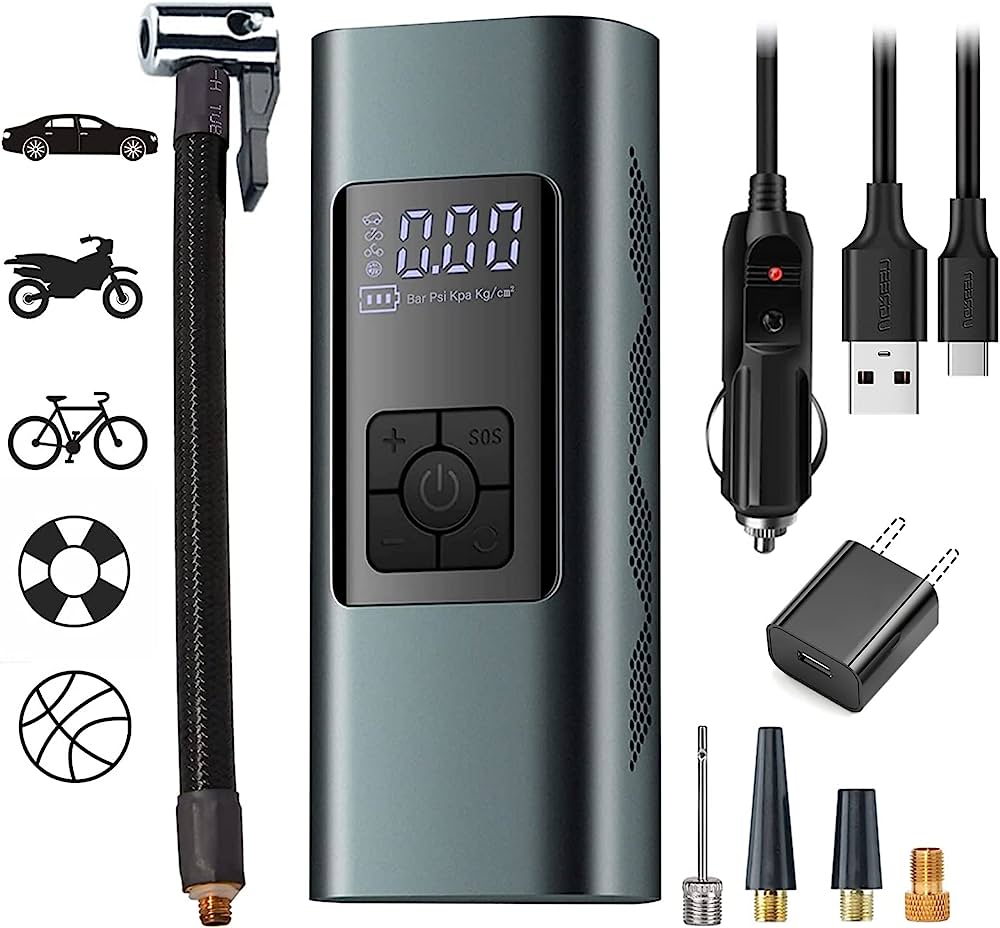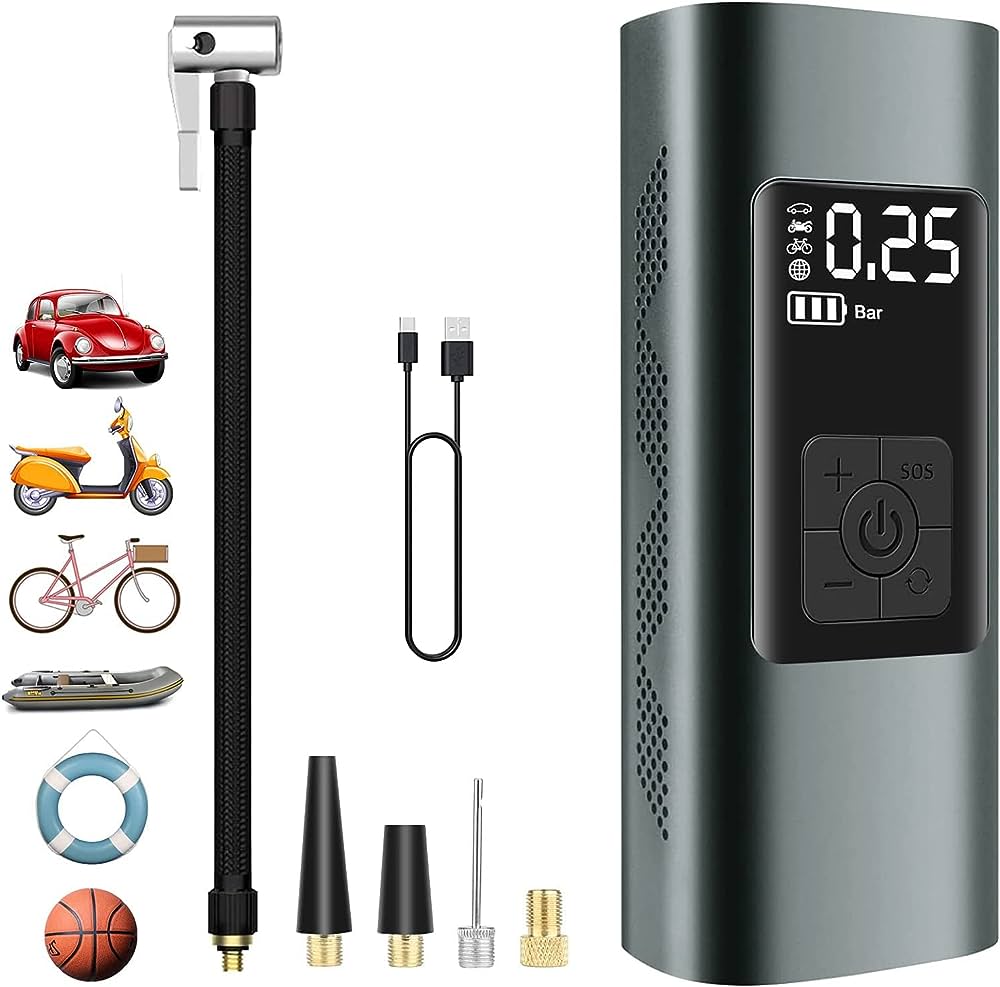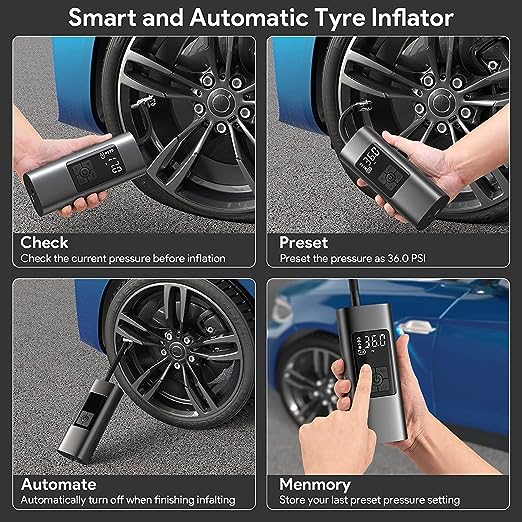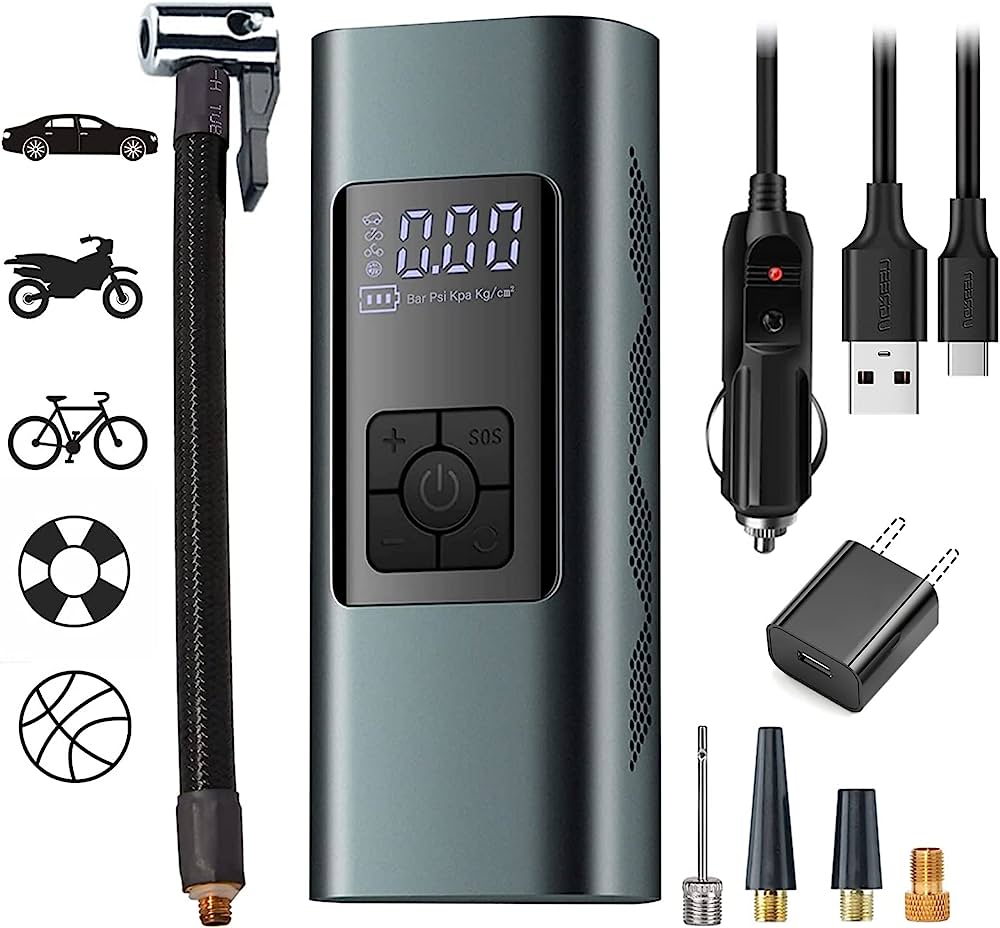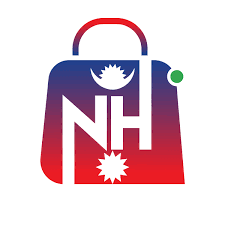 Portable Air Compressor Rechargeable Tire Inflator for Car Tire
Rs. 4000
Rs. 4700
You have saved -15%
Product Highlights
Color: Black
Charging time: about 3 hours
Emergency lighting: 80LM for 10 hours
Display: High-definition LED color screen display
Product function: Car, bicycle, ball inflatable, night lighting
Product material: Plastic raw materials + electronic components + data line + air pump
Delivery
💵 Cash on delivery available *
🚚 Free shipping on orders above 3000. Delivery Policy
Return & Refund
7 Days Returns/Exchange ( Change of mind is not applicable )
Portable Air Compressor Rechargeable Tire Inflator for Car Tire
Portable Air Compressor can quickly fill a flat tire and restore it to the recommended pressure, saving you time and effort during emergencies. It is small and lightweight, making it easy to carry in your car's trunk or store in a glove compartment. Its compact size ensures that you can take it anywhere, allowing you to inflate tires wherever and whenever needed. The tire inflator is equipped with a rechargeable battery, eliminating the need for external power sources or cords. It can be easily charged using a car charger or any USB port, making it convenient for use during travel or emergencies. The built-in digital display shows the current tire pressure, allowing you to monitor the inflation process accurately. Additionally, the inflator is equipped with an auto shut-off feature, which automatically stops inflation once the desired pressure is reached, preventing over-inflation and potential tire damage.
No any specifiation for this product
Ratings & Reviews of Portable Air Compressor Rechargeable Tire Inflator for Car Tire
Frequently Asked Questions (FAQ) Ask Question
No any Faq's yet.